HILARIOUS: Here's How Japan Is Trying to Cut Down on Athletes Having Sex During the Tournament
Published 07/18/2021, 6:52 AM EDT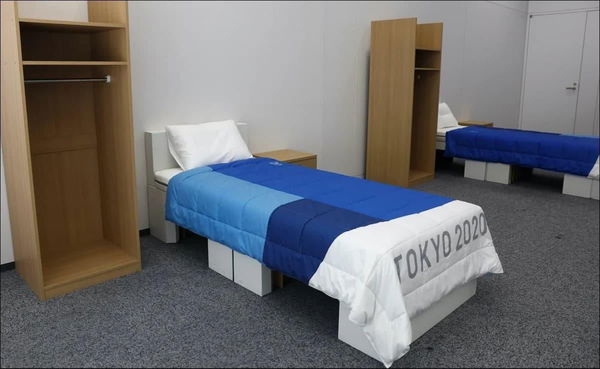 ---
---
Apart from the various happening in the Olympics Village as we draw close to the Tokyo Games, a peculiar installation that has caught the eye of many athletes is the beds. In the rooms, every Olympian has been given a bed, structured with cardboard. 
ADVERTISEMENT
Article continues below this ad
These 'cardboard beds' are part of the Tokyo Olympics goal to "Be better, together – For the planet and the people." Several other measures have also been taken, such as crafting the medals for the events out of recycled digital waste.
However, although the initial guise of the cardboard beds was a part of the green initiative, recent reports claim it may have been a 'two birds- one stone' sort of deal. Apparently, the beds were made to prevent athletes from engaging in sexual intercourse.
ADVERTISEMENT
Article continues below this ad
This is the craziest story. In order to prevent Olympians from having sex, and thus risk spreading the Covid virus, beds at the Tokyo Olympic Village are made from cardboard so they collapse if more than one person gets on them! pic.twitter.com/RZKEPbcr4x

— John Aravosis 🇺🇸🇬🇷🏳️‍🌈 (@aravosis) July 17, 2021
With the increase in Covid-19 cases, the authorities did not want unnecessary social relations and hence have already limited clustering and picking one's roommates. These beds are built in a way that they cannot withstand the weight of more than one person.
These 'anti-sex' beds have become the topic of jokes on social media, as athletes question their ability to withstand certain situations. USA 400m hurdles star Rai Benjamin took to Twitter to ask if his bed would collapse should he accidentally drop water on it. 
So if I spill water on my bed in Tokyo, will it be compromised!? 😂😂

— Rai Benjamin (@_Kingben_) July 17, 2021
Are the Cardboard Bedsas sturdy as the organizers claim?
However, these concerns were previously addressed by the general manager of the Athletes village, Takashi Kitajima. Speaking through an interpreter, he assured the Associated Press that "they are stronger than wooden beds."
These beds can withstand 200 kilograms (about 440 pounds) and will not be a problem for heavy or tall athletes. NBC News later reported that the beds are 6ft 11 in tall, rather than compact as the pictures showed.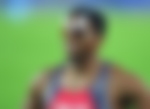 ADVERTISEMENT
Article continues below this ad
As per Olympic tradition, athletes are given free condoms for their stay in the Olympic Village. However, the authorities have asked Olympians not to use these but instead take them back home as souvenirs to raise awareness about HIV. There were also reports that these condoms would be handed out only upon departure from the Village.
Beds in Olympics in Tokyo. Made from recycled cardboard. Really good for the environment, will be interesting to see if my back benefit from it as well 👍🏼 pic.twitter.com/XIAJrt4pjc

— Zećira Mušović (@ZeciraMusovic) July 18, 2021
ADVERTISEMENT
Article continues below this ad
Needles to say, the Tokyo Olympics has presented its fair set of questions. With the rising number of COVID-19 cases in the city, the organizers are hopeful for a safe passage through the next two weeks for athletes and staff.