"I Was Kind of Lazy"- Usain Bolt Reveals the Biggest Regret of His Olympics Career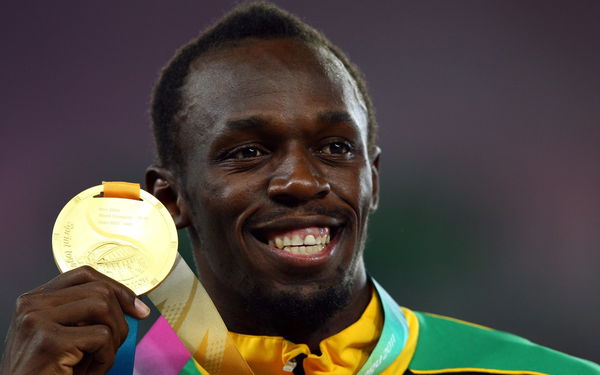 Usain Bolt may not be competing at the Tokyo Olympic this year but in his wake is more than a decade of domination over an event he was mostly undisputed in. Winning nothing but gold in every Olympic he competed in, Bolt has a mammoth pull of 8 gold medals throughout his career. 
However, the Jamaican feels that he could have won more in his career should he have started earlier. Debuting at the Beijing Olympics in 2008, Bolt won the gold medal in the men's 100m and 200m sprint. Naming it as his biggest regret, Bolt believes he could have even made Athens 2004 at the age of 18 and won.
"I wouldn't say it was a regret because everything happens for a reason… but I wish I got serious earlier," he said, speaking on a live Olympics interview. "Because when I was a junior, if I really took track and field serious, I probably could have won like four Olympics." 
ADVERTISEMENT
Article continues below this ad
"I mean if I started early because I was really talented, but I was kind of lazy, didn't want to train as much," he admitted. "So for me, I would tell my younger self, 'Listen, get serious sooner, and you could do like ridiculous numbers.'"
The eight-time gold medallist would probably have won two or three more if there was another Olympic appearance for him. Retiring at just about 31 years of age, the 'Sprint King' could easily have gone for Tokyo this year. However, a painful hamstring pull in 2017 at his farewell at the World Championship sealed his decision. 
Usain Bolt believes he should have started much earlier
ADVERTISEMENT
Article continues below this ad
Starting early may have just changed his fate in one way or another. Bolt maintains that he would surely tell his younger self to get to it immediately rather than wait longer. 
"If I had known the work that it took to get to that level, I would have told myself to get serious. 'It's going to be a great Olympics, you're going to be great in the future. But if you start now, you're going to win for Olympics easy. So it will be mind-blowing.'"
ADVERTISEMENT
Article continues below this ad
Needless to say, he is surely one of the fastest runners of all time and stamped his dominion on the men's 100m, 200m, and 4x100m relay with his country. The pride of Jamaica will be watching the Tokyo Olympics rather than competing in it this time, and we are eager to see who fills his massive shoes in the sport.