Tokyo Olympics 2020: Day Twelve Medal Tally Update- China and USA lead
Published 08/04/2021, 2:24 PM EDT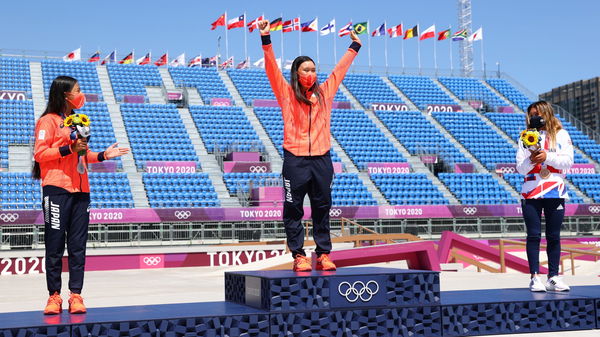 ---
---
Tokyo Olympics 2020 is just four days away from its closing ceremony. While every nation is putting their best foot forward in the matches left, China and the USA have taken a strong lead.
ADVERTISEMENT
Article continues below this ad
The quest for medals is over in sports like swimming and archery. On day 12, athletes had their campaigns for medals in ten Olympic sports. Artistic gymnastics, athletics, boxing, cycling track, equestrian, marathon swimming, sailing, skateboarding, weightlifting, and wrestling saw victory ceremonies.
79 countries have now clinched at least one Olympic medal at the mega-quadrennial games. The Tokyo Olympics 2020 is also said to be the kindest game as countries have been supporting each other in the pandemic.
ADVERTISEMENT
Article continues below this ad
China dominating with 32 gold medals
China's performance at Tokyo Olympics 2020 has been terrific. The nation has already surpassed its Rio Olympics 2016 gold medal tally, but they're just two medals away from crossing the overall achievement of Rio.
At the 2016 Olympics, China had clinched 26 gold medals, and in Tokyo, they are already above 30. And, in overall tally comparison, they had 71 in Rio, and are at 70 medals in Tokyo. The numbers are incredible as there are still four days left to increase the medal count.
However, on the 12th day, they just clinched only one medal, an advantage for the other teams to cover up. In the boxing women's welterweight event, a Chinese athlete bagged the bronze medal.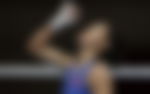 Tokyo 2020 Olympics – Boxing – Women's Welterweight – Semifinal – Kokugikan Arena – Tokyo, Japan – August 4, 2021 – Gu Hong of China reacts after winning her fight against Oshae Jones of the United States REUTERS/Ueslei Marcelino
Team USA is still 7 gold medals away from China
The Olympic powerhouse might have the most medals with 79, but they are still in the second position. The USA has clinched 25 gold medals, which is a huge 7 medal difference from China.
The USA had a gold medal rush in only one event today, but clinched silver and bronze medals in athletics. Currently, their medal tally stands at 25 gold, 31 silver, and 23 medals.
The host nation is maintaining its third position with 40 medals, out of which 21 are gold, 7 silver, and 12 bronze. Japan had a gold medal spree during the skateboarding and wrestling events.
ADVERTISEMENT
Article continues below this ad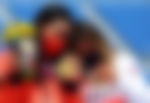 Tokyo 2020 Olympics – Skateboarding – Women's Park – Medal Ceremony – Ariake Urban Sports Park – Tokyo, Japan – August 4, 2021. Gold medalist Sakura Yosozumi of Japan celebrates on the podium next to bronze medalist, Sky Brown of Britain REUTERS/Mike Blake TPX IMAGES OF THE DAY
Making a very strong comeback after a slow start, Great Britain has finally made an entry into the top five. At the fourth position with 15 gold, 18 silver, and 15 bronze they have climbed above from 6th. While Australia and ROC are at 5th and 6th position, respectively now.
Tokyo Olympics 2020 Medal Tally
ADVERTISEMENT
Article continues below this ad
Country
Gold
Silver
Bronze
Total
1
China
32
22
16
70
2
United States
25
31
23
79
3
Japan
21
7
12
40
4
Great Britain
15
18
15
48
5
Australia
15
4
17
36
6
ROC
14
21
18
53
7
Germany
8
8
16
32
8
France
6
10
9
25
9
Italy
6
9
15
30
10
Netherlands
6
8
9
23
11
South Korea
6
4
9
19
12
New Zealand
6
4
5
15
13
Cuba
5
3
4
12
14
Hungary
4
5
3
12
15
Canada
4
4
7
15
16
Brazil
4
3
8
15
17
Czech Republic
4
3
1
8
18
Switzerland
3
4
5
12
19
Poland
3
3
4
10
20
Croatia
3
3
2
8
21
Sweden
2
5
0
7
22
Chinese Taipei
2
4
5
11
23
Georgia
2
4
1
7
24
Denmark
2
2
3
7
25
Norway
2
2
1
5
26
Jamaica
2
1
2
5
27
Iran
2
1
1
4
27
Slovenia
2
1
1
4
29
Ecuador
2
1
0
3
30
Greece
2
0
1
3
30
Uzbekistan
2
0
1
3
32
Kosovo
2
0
0
2
32
Qatar
2
0
0
2
34
Spain
1
4
5
10
35
Romania
1
3
0
4
35
Venezuela
1
3
0
4
37
Ukraine
1
2
8
11
38
Kenya
1
2
2
5
39
Hong Kong
1
2
0
3
39
South Africa
1
2
0
3
39
Slovakia
1
2
0
3
42
Serbia
1
1
4
6
43
Austria
1
1
3
5
43
Indonesia
1
1
3
5
45
Belgium
1
1
1
3
45
Ethiopia
1
1
1
3
45
Uganda
1
1
1
3
48
Philippines
1
1
0
2
48
Tunisia
1
1
0
2
50
Turkey
1
0
5
6
51
Ireland
1
0
2
3
51
Israel
1
0
2
3
53
Belarus
1
0
1
2
53
Estonia
1
0
1
2
53
Fiji
1
0
1
2
53
Latvia
1
0
1
2
57
Bermuda
1
0
0
1
57
Morocco
1
0
0
1
57
Puerto Rico
1
0
0
1
57
Thailand
1
0
0
1
61
Armenia
0
2
1
3
61
Colombia
0
2
1
3
61
Dominican Republic
0
2
1
3
61
Kyrgyzstan
0
2
1
3
65
India
0
1
2
3
65
Mongolia
0
1
2
3
65
Portugal
0
1
2
3
68
Bulgaria
0
1
1
2
68
Nigeria
0
1
1
2
68
San Marino
0
1
1
2
71
Jordan
0
1
0
1
71
North Macedonia
0
1
0
1
71
Namibia
0
1
0
1
71
Turkmenistan
0
1
0
1
75
Kazakhstan
0
0
4
4
76
Azerbaijan
0
0
3
3
76
Egypt
0
0
3
3
76
Mexico
0
0
3
3
79
Argentina
0
0
1
1
79
Côte d'Ivoire
0
0
1
1
79
Finland
0
0
1
1
79
Ghana
0
0
1
1
79
Kuwait
0
0
1
1
79
Malaysia
0
0
1
1
79
Syria
0
0
1
1