Tokyo Olympics 2020: Day Eleven Medal Tally Update- China and USA lead
Published 08/03/2021, 11:16 PM EDT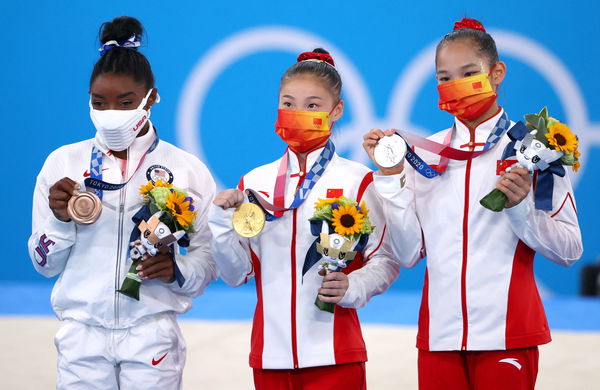 ---
---
The Tokyo Olympics 2020 is almost near the end, and athletes are putting forward their best performances. The excitement to clinch as many medals as possible is visible as Olympic and world records are being broken.
ADVERTISEMENT
Article continues below this ad
While every athlete has been giving their 100%, the success rate of China and the USA is overpowering. China has been dominantly retaining its top position, whereas the USA is trying to cover up in gold medals at second position.
Nine sports – artistic gymnastics, athletics, boxing, canoe sprint, cycling track, diving, sailing, wrestling, and weightlifting saw victory ceremonies. Notably, 79 countries have clinched at least one medal now. Even less populated countries like San Marino and Bermuda have won.
ADVERTISEMENT
Article continues below this ad
China leading again with 32 gold medals
The USA is the Olympic powerhouse with the maximum number of gold medals at mega-quadrennial games. However, the tables have shifted as China (with 69 medals) is leading by a huge margin in Tokyo.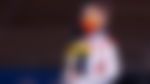 Out of the 69 medals, 32 are gold, 21 silver, and 16 bronze. Interestingly, Chinese athletes defeated USA's Simone Biles in artistic gymnastics to bag the gold and silver medal. Whereas they also had a medal rush in diving and canoe sprint.
With just four days left USA has 73 medals in account
While the USA might not have the most golds in their tally, their total is above all. American athletes have clinched 73 medals out of which 24 are gold, 28 silver, and 21 bronze.
Team USA has been consistent in winning medals across the board. On the eleventh day, the USA had a gold medal rush only in the wrestling event. Albeit, they also won in artistic gymnastics, cycling, and athletics.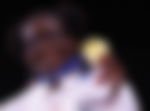 Host nation Japan's golden performance has been slow which has moved them to the third position. With 36 medals (19 -gold, 6-silver, and 11-bronze), Japan is still above the other nations with more gold medals.
ADVERTISEMENT
Article continues below this ad
ROC has been successful, winning 50 medals, but is still lacking in gold medal finishes. Because of this, Australia has climbed above ROC with 17 gold medals. Here is the medal tally after matches on the eleventh day of the mega-event.
Medal Tally at Tokyo Olympics 2020
ADVERTISEMENT
Article continues below this ad
Countries
Gold
Silver
Bronze
Total
1
China
32
21
16
69
2
United States
24
28
21
73
3
Japan
19
6
11
36
4
Australia
14
4
15
33
5
ROC
13
21
18
52
6
Great Britain
13
17
13
43
7
Germany
8
8
14
30
8
France
6
10
8
24
9
Netherlands
6
7
7
20
10
South Korea
6
4
9
19
11
New Zealand
6
4
5
15
12
Italy
5
9
15
29
13
Hungary
4
4
3
11
14
Cuba
4
3
4
11
15
Czech Republic
4
3
1
8
16
Canada
3
4
7
14
17
Switzerland
3
4
5
12
18
Brazil
3
3
8
14
19
Croatia
3
3
2
8
20
Chinese Taipei
2
4
4
10
21
Sweden
2
3
0
5
22
Poland
2
2
2
6
23
Denmark
2
1
3
6
24
Jamaica
2
1
2
5
25
Norway
2
1
1
4
25
Slovenia
2
1
1
4
27
Ecuador
2
1
0
3
28
Greece
2
0
1
3
28
Uzbekistan
2
0
1
3
30
Kosovo
2
0
0
2
30
Qatar
2
0
0
2
32
Spain
1
4
4
9
33
Georgia
1
4
1
6
34
Romania
1
3
0
4
34
Venezuela
1
3
0
4
36
Hong Kong
1
2
0
3
36
South Africa
1
2
0
3
36
Slovakia
1
2
0
3
39
Austria
1
1
3
5
39
Indonesia
1
1
3
5
39
Serbia
1
1
3
5
42
Belgium
1
1
1
3
42
Ethiopia
1
1
1
3
44
Philippines
1
1
0
2
44
Tunisia
1
1
0
2
46
Turkey
1
0
5
6
47
Ireland
1
0
2
3
47
Israel
1
0
2
3
49
Belarus
1
0
1
2
49
Estonia
1
0
1
2
49
Fiji
1
0
1
2
49
Iran
1
0
1
2
49
Latvia
1
0
1
2
54
Bermuda
1
0
0
1
54
Morocco
1
0
0
1
54
Puerto Rico
1
0
0
1
54
Thailand
1
0
0
1
58
Armenia
0
2
1
3
58
Colombia
0
2
1
3
58
Dominican Republic
0
2
1
3
61
Ukraine
0
1
6
7
62
Mongolia
0
1
2
3
62
Portugal
0
1
2
3
64
India
0
1
1
2
64
Kenya
0
1
1
2
64
Kyrgyzstan
0
1
1
2
64
Nigeria
0
1
1
2
64
San Marino
0
1
1
2
64
Uganda
0
1
1
2
70
Bulgaria
0
1
0
1
70
Jordan
0
1
0
1
70
North Macedonia
0
1
0
1
70
Namibia
0
1
0
1
70
Turkmenistan
0
1
0
1
75
Azerbaijan
0
0
3
3
75
Kazakhstan
0
0
3
3
75
Mexico
0
0
3
3
78
Egypt
0
0
2
2
79
Argentina
0
0
1
1
79
Côte d'Ivoire
0
0
1
1
79
Finland
0
0
1
1
79
Ghana
0
0
1
1
79
Kuwait
0
0
1
1
79
Malaysia
0
0
1
1