Tokyo Olympics 2020: Day Ten Medal Tally Update- China and USA lead
Published 08/02/2021, 10:58 PM EDT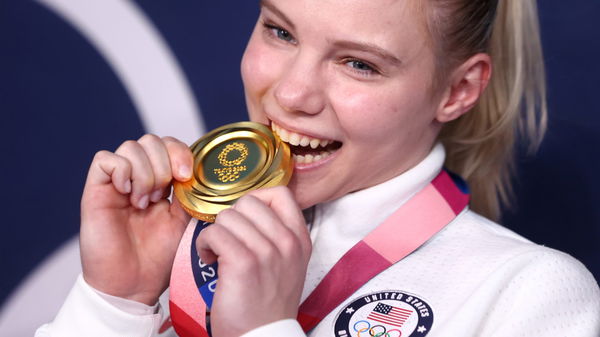 ---
---
After the tenth day of the Tokyo Olympics 2020, China is still leading the medal tally. With emotions and defeats, eight Olympic sports had victory ceremonies. Final events were conducted in artistic gymnastics, athletics, badminton, cycling track, equestrian, shooting, weightlifting, and wrestling.
ADVERTISEMENT
Article continues below this ad
75 countries have now won at least one Olympic medal by the end of the 10th day. While powerhouses are leading, some small countries won their first Olympic medals and created history.
China leads with 29 gold medals
ADVERTISEMENT
Article continues below this ad
China has been dominating the top position of the medal tally at the Tokyo Olympics 2020. While they are securing medals in their strongest feat, Chinese athletes have also had surprise wins in events like swimming.
China continued its gold medal spree in cycling track, shooting, weightlifting, artistic gymnastics, and athletics. Overall, they had a stellar run as most medals clinched were gold.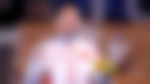 China has earned 62 medals, out of which 29 are gold, 17 silver, and 16 bronze. The nation has taken a strong gold medal lead with a 7 medal gap over the Olympic powerhouse USA.
The USA overtakes the host nation in the second position
Team USA has finally climbed up from third to second position. The American Olympic squad has grabbed 64 medals, 22 gold, 25 silver, and 17 bronze.
The USA clinched gold medals in artistic gymnastics and athletics. Whereas players also won in weightlifting and wrestling. Simone Biles, who has been not taking part in Tokyo Olympics 2020, has decided to compete in the next event. With the athletics events on, the USA will aim at more Olympic gold medals.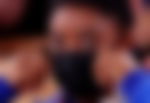 The host nation is in the third position with 33 medals in total. In terms of gold medals, it was not a successful day for Japan. However, they won a medal in artistic gymnastics.
ADVERTISEMENT
Article continues below this ad
Australia and ROC are threatening the host nation's third position with 17 and 12 gold medals, respectively. Notably, ROC has also crossed 50 medals along with China and the USA at Tokyo Olympics.
Medal tally at Tokyo Olympics 2020
ADVERTISEMENT
Article continues below this ad
Country
Gold
Silver
Bronze
Total
1
China
29
17
16
62
2
United States
22
25
17
64
3
Japan
17
6
10
33
4
Australia
14
4
15
33
5
ROC
12
21
17
50
6
Great Britain
11
12
12
35
7
France
6
10
7
23
8
Germany
6
6
11
23
9
South Korea
6
4
9
19
10
Netherlands
5
7
6
18
11
Italy
4
9
15
28
12
New Zealand
4
3
4
11
13
Czech Republic
4
3
1
8
14
Canada
3
4
7
14
15
Switzerland
3
4
5
12
16
Croatia
3
2
2
7
17
Chinese Taipei
2
4
4
10
18
Brazil
2
3
5
10
19
Cuba
2
3
3
8
20
Hungary
2
2
2
6
21
Denmark
2
1
2
5
22
Slovenia
2
1
1
4
23
Ecuador
2
1
0
3
24
Greece
2
0
1
3
25
Kosovo
2
0
0
2
25
Qatar
2
0
0
2
27
Georgia
1
4
1
6
28
Spain
1
3
3
7
29
Romania
1
3
0
4
29
Sweden
1
3
0
4
29
Venezuela
1
3
0
4
32
Hong Kong
1
2
0
3
32
South Africa
1
2
0
3
32
Slovakia
1
2
0
3
35
Austria
1
1
3
5
35
Indonesia
1
1
3
5
35
Serbia
1
1
3
5
38
Jamaica
1
1
2
4
39
Belgium
1
1
1
3
39
Ethiopia
1
1
1
3
39
Norway
1
1
1
3
42
Poland
1
1
0
2
42
Tunisia
1
1
0
2
44
Turkey
1
0
4
5
45
Ireland
1
0
2
3
45
Israel
1
0
2
3
47
Belarus
1
0
1
2
47
Estonia
1
0
1
2
47
Fiji
1
0
1
2
47
Uzbekistan
1
0
1
2
51
Bermuda
1
0
0
1
51
Iran
1
0
0
1
51
Latvia
1
0
0
1
51
Morocco
1
0
0
1
51
Philippines
1
0
0
1
51
Puerto Rico
1
0
0
1
51
Thailand
1
0
0
1
58
Colombia
0
2
1
3
58
Dominican Republic
0
2
1
3
60
Ukraine
0
1
5
6
61
Mongolia
0
1
2
3
62
India
0
1
1
2
62
Kenya
0
1
1
2
62
Portugal
0
1
1
2
62
San Marino
0
1
1
2
62
Uganda
0
1
1
2
67
Bulgaria
0
1
0
1
67
Jordan
0
1
0
1
67
North Macedonia
0
1
0
1
67
Turkmenistan
0
1
0
1
71
Kazakhstan
0
0
3
3
71
Mexico
0
0
3
3
73
Azerbaijan
0
0
2
2
73
Egypt
0
0
2
2
75
Argentina
0
0
1
1
75
Armenia
0
0
1
1
75
Côte d'Ivoire
0
0
1
1
75
Finland
0
0
1
1
75
Kuwait
0
0
1
1
75
Malaysia
0
0
1
1