Tokyo Olympics 2020: Day Thirteen Medal Tally Update- China and USA Lead
Published 08/06/2021, 3:52 PM EDT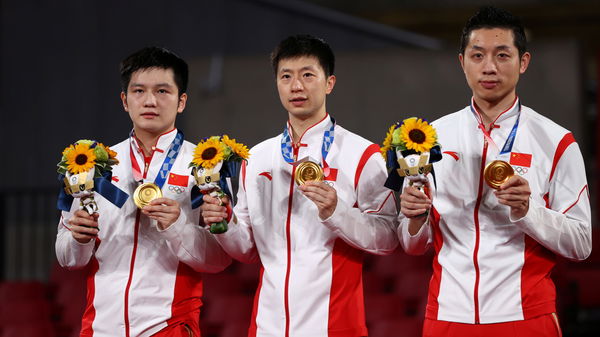 ---
---
The Tokyo Olympics 2020 is near its closing ceremony and the intensity of matches has increased. The pressure on athletes left to perform is extreme as it's time to mark places in the medal tally.
ADVERTISEMENT
Article continues below this ad
With consistent performances, China and the USA have secured their place in the top two of the medal tally. The ultimate winner being out of these two seems inevitable now, as there are just two more days left.
On day fourteen of the mega-event, eleven sports saw victory ceremonies. The Olympic sports were athletics, beach volleyball, boxing, cycling track, football, hockey, karate, modern pentathlon, sport climbing, table tennis, and wrestling.
ADVERTISEMENT
Article continues below this ad
China maintained its top position with 36 gold medals
They missed out on major world championships because of the pandemic, but Chinese athletes have been terrific. China has been taking the lead consistently from day one and has the become hard to catch for other countries.
China has broken old records by clinching 78 medals, out of which 36 are gold, 26 silver, and 17 bronze. The nation had a gold rush in athletics and table tennis. They clinched five new medals on the third last day.
<h2>The USA almost hitting a century in the medal tally</h2>
Olympic powerhouse USA is just two medals away from hitting the century in the medal count in Tokyo. Team USA is still five gold medals away from China to make it to the top. They clinched seven new medals today.
The hopes are still not lost as many events are still left for the USA who arrived in Tokyo with a contingent of 600+ athletes. On day 14, the USA had a gold rush in athletics and wrestling event.
ADVERTISEMENT
Article continues below this ad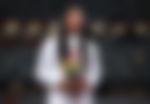 Tokyo 2020 Olympics – Athletics – Women's 400m – Medal Ceremony – Olympic Stadium, Tokyo, Japan – August 6, 2021. Bronze medallist Allyson Felix of the United States on the podium. REUTERS/Hannah Mckay
The host nation also maintained its third position with 51 medals out of which 24 are gold, 11 silver, and 16 bronze medal. While Great Britain has again climbed up its position to fourth with 58 medals. However, ROC is also not far behind with just one gold medal difference at 62 medals in total.
Medal tally Tokyo Olympics 2020
ADVERTISEMENT
Article continues below this ad
Country
Gold
Silver
Bronze
Total
1
China
36
26
17
79
2
United States
31
36
31
98
3
Japan
24
11
16
51
4
Great Britain
18
20
20
58
5
ROC
17
23
22
62
6
Australia
17
6
21
44
7
Italy
10
10
18
38
8
Germany
9
11
16
36
9
Netherlands
9
10
12
31
10
France
7
11
9
27
11
New Zealand
7
6
6
19
12
Canada
6
6
10
22
13
South Korea
6
4
9
19
14
Cuba
6
3
4
13
15
Hungary
5
7
5
17
16
Brazil
4
4
8
16
17
Poland
4
4
4
12
18
Czech Republic
4
3
2
9
19
Jamaica
4
1
3
8
20
Spain
3
5
5
13
21
Switzerland
3
4
6
13
22
Croatia
3
3
2
8
23
Belgium
3
1
1
5
23
Slovenia
3
1
1
5
25
Sweden
2
6
0
8
26
Georgia
2
5
1
8
27
Chinese Taipei
2
4
6
12
28
Denmark
2
3
4
9
29
Iran
2
2
2
6
29
Kenya
2
2
2
6
31
Norway
2
2
1
5
32
Serbia
2
1
4
7
33
Uganda
2
1
1
4
34
Ecuador
2
1
0
3
35
Uzbekistan
2
0
2
4
36
Greece
2
0
1
3
37
Bahamas
2
0
0
2
37
Kosovo
2
0
0
2
37
Qatar
2
0
0
2
40
Ukraine
1
3
10
14
41
Romania
1
3
0
4
41
Venezuela
1
3
0
4
43
Belarus
1
2
2
5
43
Hong Kong
1
2
2
5
45
South Africa
1
2
0
3
45
Slovakia
1
2
0
3
47
Turkey
1
1
8
10
48
Austria
1
1
5
7
49
Indonesia
1
1
3
5
50
Bulgaria
1
1
2
4
50
Portugal
1
1
2
4
52
Ethiopia
1
1
1
3
52
Philippines
1
1
1
3
54
Tunisia
1
1
0
2
55
Ireland
1
0
2
3
55
Israel
1
0
2
3
57
Estonia
1
0
1
2
57
Fiji
1
0
1
2
57
Latvia
1
0
1
2
57
Thailand
1
0
1
2
61
Bermuda
1
0
0
1
61
Morocco
1
0
0
1
61
Puerto Rico
1
0
0
1
64
Colombia
0
4
1
5
65
Dominican Republic
0
3
1
4
66
India
0
2
3
5
67
Armenia
0
2
2
4
68
Kyrgyzstan
0
2
1
3
69
Azerbaijan
0
1
3
4
69
Mongolia
0
1
3
4
71
San Marino
0
1
2
3
72
Argentina
0
1
1
2
72
Jordan
0
1
1
2
72
Nigeria
0
1
1
2
75
Lithuania
0
1
0
1
75
North Macedonia
0
1
0
1
75
Namibia
0
1
0
1
75
Turkmenistan
0
1
0
1
79
Kazakhstan
0
0
7
7
80
Egypt
0
0
4
4
80
Mexico
0
0
4
4
82
Finland
0
0
2
2
83
Burkina Faso
0
0
1
1
83
Côte d'Ivoire
0
0
1
1
83
Ghana
0
0
1
1
83
Grenada
0
0
1
1
83
Kuwait
0
0
1
1
83
Malaysia
0
0
1
1
83
Syria
0
0
1
1