Tokyo Olympics 2020: Every Athlete and Horse Missing Equestrian Events Due to Injury
Published 07/15/2021, 5:54 AM EDT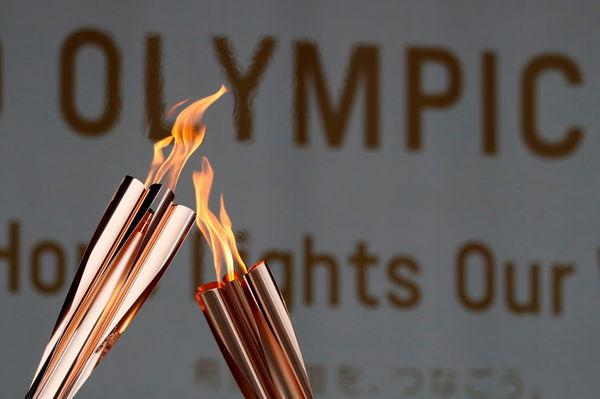 ---
---
The Tokyo Olympics 2020 is a week away, and any athlete withdrawing doesn't bode well for their nation. However, equestrian has seen quite a few names bow out because of injuries to themselves or their horses. These are the biggest names missing the Tokyo Olympics 2020 because of injury.
ADVERTISEMENT
Article continues below this ad
Elisabeth Halliday-Sharp misses out on Olympics debut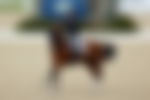 Former racecar driver turned eventer Elisabeth Halliday-Sharp surprised many when she qualified for the eventing squad. Alongside world #5 Boyd Martin and the legendary Phillip Dutton, Halliday-Sharp had the potential to end up in the podium. Unfortunately, her Olympic dream shattered when her horse didn't pass diagnostic testing.
ADVERTISEMENT
Article continues below this ad
In a press release, US Eventing said Doug Payne will replace Halliday-Sharp at the Tokyo Olympics 2020. But for the former driver, missing out on her first Olympics is heartbreaking.
Former gold medalist Beezie Madden withdraws from contention
Even before US Equestrian confirmed the official show jumping team for the Tokyo Olympics 2020, Beezie Madden withdrew her name from contention. The two-time gold medalist withdrew after her horse after she assessed her horse, Garrant wasn't ready for the Olympics.
While losing a veteran like Madden would hurt the team, they obtained a starlet in Jessica Springsteen. The daughter of Bruce Springsteen has to thank Madden as her qualification came after her withdrawal. With the 29-year-old stepping into a pair of massive shoes, will she deliver on this huge platform?
Eric Lamaze opts to miss the Tokyo Olympics 2020
Canadian show jumper Eric Lamaze let his team and country down when he withdrew from the Tokyo Olympics 2020. While fellow athletes cited horse injuries as their reasons, COVID-19 is the primary reason Lamaze isn't traveling to Tokyo.
A disqualification also struck the Canadian show jumping team after Nicole Walker's doping violation. This left the country with only one spot in the individual jumping competition, and Lamaze would've been the perfect person. With a gold, silver and bronze medalist to his name, Lamaze is one of the biggest names to not travel to Tokyo.
French eventers Astier Nicolas and Thibaut Vallette to miss Tokyo Olympics 2020
Within a span of two weeks, two gold medalists from the 2016 Rio Olympics withdrew from the Tokyo Olympics 2020. Astier Nicolas, a former gold and silver medalist at the Rio Olympics, withdrew his name after his horse Babylon de Gammes suffered a sprain.
After Nicolas, his Rio teammate Thibaut Vallette also bowed out of the Olympics. A minor injury to his horse Qing Du Briot Ifce. Replacing the both of them are Christopher Six and their former gold medal-winning teammate Karim Laghouag.
Horse replacements at the Tokyo Olympics 2020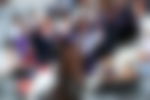 ADVERTISEMENT
Article continues below this ad
Although combination withdrawals hurt more, seeing a horse being replaced is a tough ask as well. For Boyd Martin, saying goodbye to Luke 140 and riding Tsetserleg would only be worth if he ends up on the podium.
For Charlotte Dujardin, her skill alone could take her to the podium. However, we cannot underestimate the role of her horse, Gio, in taking her to the podium. Will she feel the absence of Mount St. John Freestyle, or will Gio take her to a historic three-peat?
ADVERTISEMENT
Article continues below this ad