Tokyo Olympics 2020: Here's How Horses Got Quarantined Before the Equestrian Events
Published 07/15/2021, 4:16 AM EDT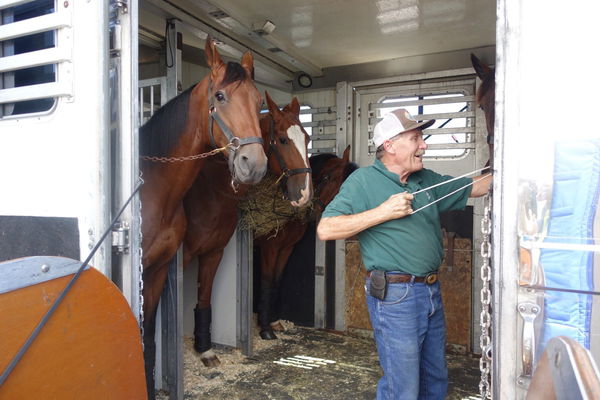 ---
---
The Tokyo Olympics 2020 less than a week away and US equestrian teams have completed their preparations. Teams selected, athletes trained and now, horses will travel to Tokyo. Exporting horses is a challenging procedure, but here's how the FEI did it.
ADVERTISEMENT
Article continues below this ad
How did horses get quarantined for the Tokyo Olympics 2020?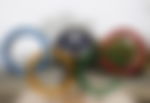 The equestrian quarantine centre is in Aachen, Germany. A wide range of nations, from Argentina and Australia to the United States and Great Britain, will send their horses to Aachen for the quarantine period, which will last for seven days.
ADVERTISEMENT
Article continues below this ad
Prior to the seven-day quarantine, nations and athletes need to provide a sixty-day movement report of the horse. Owners to give horses an influenza vaccine, but not fourteen days before the export to Tokyo. These rules come to us from Peden Bloodstock, the official horse transporter for the Tokyo Olympics 2020 and the FEI.
A bunch of tests are to be done; Piroplasmosis Testing, Equine Infectious Anaemia Testing, Dourine Testing, Glanders Testing, Vesicular Stomatitis and Equine Influenza Swabs. Peden will insert microchips into the horses, to keep track of their health and athletic conditions. All equipment, feed, gear and medicines will receive approval from Peden before they're exported to Tokyo.
With the rules and now safety details set in place, the Tokyo Olympics 2020 can operate successfully. However, the risk of infection looms large for athletes and horses. One horse falling ill can affect the health of every horse in Aachen, and to avoid this, Peden Bloodstock, the FEI and the International Olympic Committee have to work with precision.
Brief preview of the equestrian games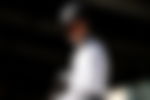 The equestrian games will take place at the Equestrian Park in Tokyo. It's a magnificent stadium that can seat close to ten thousand people, and will host all three equestrian sports; eventing, show-jumping and dressage.
The US team proudly sends three full teams for each of the sports, with names like Phillip Dutton, Jessica Springsteen and Steffen Peters coming to mind. Germany legend Michael Jung and Britain's Charlotte Dujardin will aim to make a three-peat in Tokyo by gunning for gold in eventing and dressage, respectively.
ADVERTISEMENT
Article continues below this ad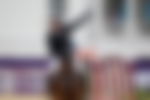 Many star athletes like Beezie Madden, Elisabeth Halliday-Sharp, Astier Nicolas, Thibaut Vallette and Chris Burton won't make it to Tokyo. However, legends like Andrew Hoy and Mary Hanna set longevity records with Hoy entering his eighth Olympic Games and his one more shy of tying the world record set by Ian Millar.
Controversy reigned supreme ahead of Tokyo Olympics 2020 as well with the Canadian show jumping team receiving a ban after CAS found Nicole Walker guilty of a doping violation. The Irish dressage team qualified for the Olympics, but their director deemed them unfit for the Olympics. Although the athletes pursued legal action, they didn't secure qualification.
ADVERTISEMENT
Article continues below this ad