Olympic Legend Usain Bolt's New Single Takes International Charts by Storm Upon Release
Published 08/02/2021, 2:01 PM EDT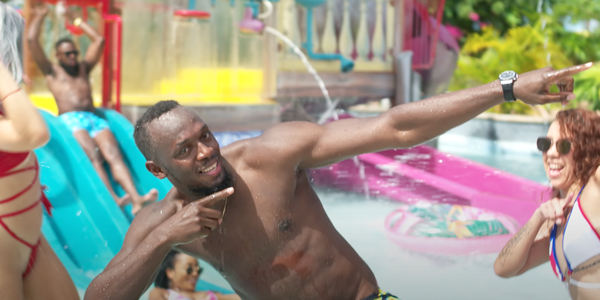 ---
---
The Olympics just saw a new world's fastest man being crowned in Lamont Marcell Jacobs of Italy, who won the 100m finals in Tokyo to take Usain Bolt's place. However, the now-retired Jamaican has already moved on to the other aspects of life- music. 
ADVERTISEMENT
Article continues below this ad
Since the conclusion of his brief soccer career, Bolt has taken a steep interest in the world of music. Exploring his options, the eight-time Olympic gold medallist has released some pretty catchy numbers and it seems as though we may have the next influencer on our hands.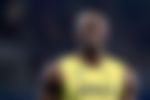 Usain Bolt has not tried his hand in vocals, but rather in music production. He has collaborated with Jamaican artists to get himself o the local charts. The past few months have been eventful, but now the former world's fastest man seems to be moving on to bigger waters. 
ADVERTISEMENT
Article continues below this ad
In a recent post on Twitter, Bolt celebrated the success of his recent single "It's a Party", which went third in the UK Reggae charts on iTunes. The same track reached second on the French Reggae Chart, and both of these positions are climbing. 
Usain Bolt wants a collaboration with Jay Z, Drake, and DJ Khaled
At 33 years old, Usain Bolt is exploring the different parts of life and has plenty of years ahead of him to do so. Deciding to call it on a very successful career as an athlete, he enjoyed his time as a professional soccer player before moving into music production. 
ADVERTISEMENT
Article continues below this ad
Just like his Olympic records, the Jamaican aims higher and higher and wants a collaboration with bigger names in the future. "For me, DJ Khaled is what I aim to be. I mean, I follow him and I see his energy and the work he puts in," Bolt said in an Olympics interview. "Drake. Anything he touches is gold and for me, I enjoy listening to Jay Z. So for me, those three people together would be something big." 
"It's all about networking right now. I just started out but we meet a lot of people who do different things. So for me, we'll see what happens. I feel it's gonna be big. It's just a matter of time," he said.
ADVERTISEMENT
Article continues below this ad
Bolt was almost always first in the races he ran and we may get to see him in that position in music someday. By the looks of it, probably sooner than later.