Tokyo Olympics 2020 Silver Medalist Laura Kraut Makes History As the Oldest Female Olympian in US History
Published 08/08/2021, 1:04 AM EDT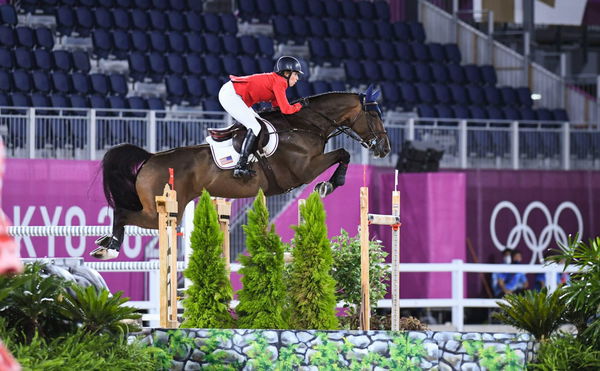 ---
---
After a stunning display at the Tokyo Olympics 2020, 55-year-old Laura Kraut made history. The silver medalist has become the oldest female medalist in American history. She added the silver to her 2008 Beijing Olympics gold, making her one of the most decorated athletes in equestrian.
ADVERTISEMENT
Article continues below this ad
Laura Kraut makes history at the Tokyo Olympics 2020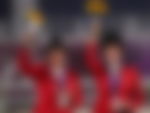 Alongside US' star showjumpers, Laura Kraut picked up her second Olympic medal. While she did not qualify for the individual finals, her performance in the team qualifying and finals earned them a spot on the podium. She cemented herself into equestrian history with a stellar victory.
ADVERTISEMENT
Article continues below this ad
At the team qualifier, Team USA almost suffered a shock elimination, but Jessica Springsteen and McLain Ward came in clutch. None of US showjumpers received a penalty of more than four. If that's impressive, Kraut rode a perfect run in the finals with Baloutinue, her glorious horse.
After a stunning performance, the US showjumping team tied for first with Sweden. This led to a tense jump-off showdown between the Americans and the Swedes, but the underdogs came out on top. Sweden stunned Kraut and co. with a stunning performance, relegating them to a silver medal.
Despite the disappointing result, Laura still etched herself into US sports history. She becomes the oldest female Olympic medalist and remains on course to becoming the oldest Olympian in US history. Who knows, maybe we might see Kraut tearing it up with a new generation of showjumpers in 2024 and 2028?
Andrew Hoy sets incredible longevity records
ADVERTISEMENT
Article continues below this ad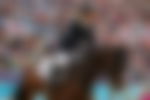 Laura Kraut's record is impressive, but Andrew Hoy's exploits are legendary. The Australian eventer cemented himself as one of the greatest of all time with his performance in Tokyo. With two medals to his name, he adds to his incredible legacy and becomes Australia's top athlete.
Hoy won silver alongside Team Australia at the eventing team Grand prix. His performances with Vassily De Lassos were nothing short of inspirational, and his points picked up Australia who looked quite lacklustre. He repeated his feats at the individual Grand Prix, but could only secure bronze, with only Tom McEwen and Julia Krajewski bettered his performance.
ADVERTISEMENT
Article continues below this ad
Keeping in mind Hoy is 62, his accolades become even more impressive. Will we see Hoy return to equestrian in 2024 or 2028, or will he retire as one of the greatest? Canada's Ian Millar competed till he was 72, and by the time Hoy turns 72, the Olympics will be in his home country, and there's no better venue to break the ultimate longevity record for Andrew Hoy.