Tokyo Olympics 2020 – Triathlon and Marathon Swimming Venue Smells Like a "Toilet" Due to Sewage Water
Published 07/16/2021, 7:43 AM EDT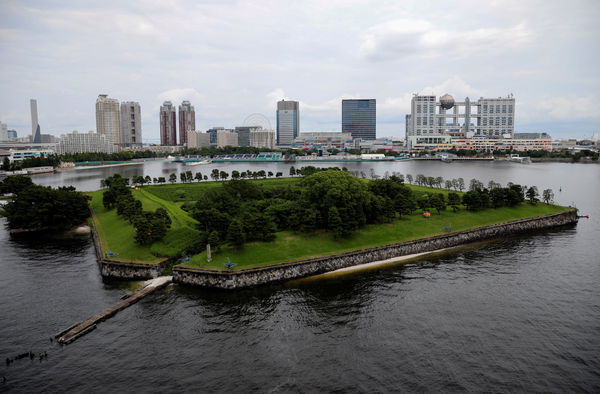 ---
---
The Tokyo Olympics 2020 is right around the corner. The event is scheduled to begin on July 24, 2021, after initially being canceled in 2020 due to pandemic-related reasons. The Olympics is still facing a lot of backlashes owing to its commencement and the latest report is that the triathlon and open water swimming venue stinks like a "toilet." 
ADVERTISEMENT
Article continues below this ad
The Triathlon and marathon swimming events are generally held in the same open-water venue, and that is the case with Tokyo Olympics 2020 as well. Both these events are scheduled to be hosted at the 'Odaiba Marine Park,' but as per the latest reports, the bay stinks and needs a massive revamp in order to host Olympic standard events. 
The Odaiba Marine Park was deemed unhygienic first in 2019 after a test for the swimming part of the Paratriathlon was canceled. 'E. coli bacteria' was found to be present in the water which gave birth to drastic repercussions. 
ADVERTISEMENT
Article continues below this ad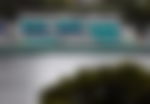 The bacteria present in the water was more than twice the limit set by the Triathlon Union and one athlete mentioned that the venue "smelled like a toilet," as per the Asahi newspaper.
Tokyo Olympics 2021 – Odaiba Marine Park under scrutiny due to pungent smell 
Conducting an event like the Olympics at a water park with minimal hygiene is not the right way to go about it. After the 2019 incident, Tokyo Bay was dumped with 22,200 cubic meters of sand to create an environment for organisms that help clean the water. 
Despite the sand dumping and the three-layer protection to prevent the 'E. coli bacteria,' the Odaiba Marina Park is still facing a lot of heat owing to the unclean water. "Tokyo Bay is not clean by any means," Taro Shiraro, a 30-year veteran triathlete said. 
"As residents we should raise our own awareness," said Mariko Watanabe, who's been living near the bay for six years. "The water should be an environment where children can play safely."
ADVERTISEMENT
Article continues below this ad
Scientists are concerned that the preventive measures aren't enough to contain the bacteria from flowing in. Furthermore, Japan does not have a separate system to collect sewage water and rainwater. Tokyo Bay is a part of the channel through which the treated water flows. 
Some of the untreated sewage water can enter the bay too. This just tarnishes the entire cleanliness of the water. While triathletes are accustomed to competing in unclean water bodies, this doesn't by any means denote that the Tokyo Bay should be left as it is, before the Olympic games. 
ADVERTISEMENT
Article continues below this ad