Tokyo Olympics 2020: US Confirm Four Athletes for Karate
Published 07/17/2021, 10:51 AM EDT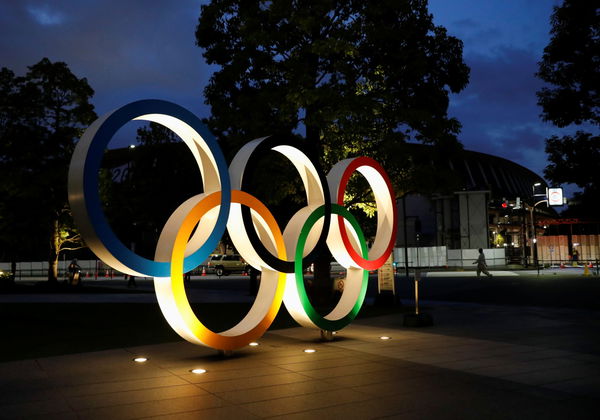 ---
---
Karate makes its debut on the Olympic stage in Tokyo. With Japan reserving a spot in every category, other countries had to vie for one coveted spot. As for the US team, they have three star athletes representing them at the Tokyo Olympics 2020.
ADVERTISEMENT
Article continues below this ad
Pan American Champion Ariel Torres head to Tokyo Olympics 2020
ADVERTISEMENT
Article continues below this ad
After beating Wang Yi-ta, Park Hee-jun and Abolfazl Shahrjerdi, Ariel Torres is heading to the Tokyo Olympics. He's also a former 2019 Pan American Games silver medalist and a 2019 karate gold medalist. Now, he has the chance to add an Olympic medal to his tally.
Talking to People magazine, Torres talked about his Olympic qualification. "I just want to make my community, my family, everyone that's done something or even said something positive to me, proud." Will he be able to go from performing kata forms on the street to standing on an Olympic podium?
Brian Irr to compete in the men's kumite category
A student of Brody Burns at the Academy of Classical Karate, Brian Irr is the second member of Team USA's karate team. At 32, he will head to the Tokyo Olympics to fulfil his dream of representing his country at the highest stage. He's competed in Japan before, but the Olympics will be his biggest test.
Speaking to Plano magazine, Irr talked about the tremendous opportunity to compete in Tokyo. "Once it was announced that karate was going to be an Olympic sport, that was when I made the big push to really pursue this full-time. It's been a two-year qualification process."
Sakura Kokumai becomes the first female karate athlete from the US to head to Tokyo Olympics 2020
2019 Pan American Karate Champion Sakura Kokumai makes history. Being the first female athlete from the US to compete in karate at the Olympics is a tremendous accomplishment. A first generation American whose parents were born in Japan, this will be a sort of homecoming for Sakura.
At 28, she's one of the youngest competitors in the field, but she can pack a punch. She became the first athlete to qualify for the US Olympic karate team, ahead of Ariel Torres and Brian Irr. Although her journey seemed easy, she actually battled anti-Asian racism on her path to Olympic qualification.
This team looks sharp, but will they stand a chance against the mighty Japanese team? Will this team of all-stars pull of a podium finish at the Tokyo Olympics 2020?
Who gets the last spot?
ADVERTISEMENT
Article continues below this ad
The last spot on the USA roster for karate goes to Tom Scott. Competing in the 75 kg kumite division. He is a two-time Pan American Karate Champion and even competed in the Olympic qualifiers. Unfortunately, he couldn't secure qualification that way.
However, a vacancy led to the World Karate Federation awarding him a spot. Now, the 31-year-old Texan has the chance to add an Olympic medal to his already decorated career.
ADVERTISEMENT
Article continues below this ad