Tokyo Olympics 2021: Elisabeth Halliday-Sharp Bows Out of Olympics After Issue with her Horse
Published 07/08/2021, 9:38 AM EDT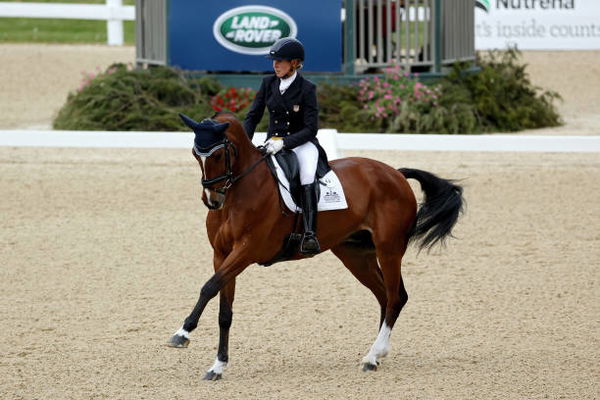 ---
---
The US eventing team suffered a blow on July 7th as one of their best athletes dropped out of the team. Elisabeth Halliday-Sharp, the #32 ranked eventer in the world, has to bow out of the Tokyo Olympics 2021. Her replacement will be 40-year-old veteran Doug Payne.
ADVERTISEMENT
Article continues below this ad
Elisabeth Halliday-Sharp out of Tokyo Olympics 2021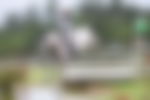 ADVERTISEMENT
Article continues below this ad
The former racecar driver for the American Le Mans Series was one of the fastest rising talents in the sport. At 42, Halliday-Sharp had an extensive background in equestrian. Her passion for horses began at a young age, but her career in equestrian began after 2000.
She qualified for the Tokyo Olympics 2021 based on her impressive performances in CCI2 and CCI4 competitions in 2020 and 2021. Her horse Deniro Z brought her about a dozen victories, but the gelding won't carry her to the Olympics.
US Equestrian stated in a press release, "Following pre-travel horse evaluations, veterinary concerns prompted additional diagnostic testing of Deniro Z prior to the team's departure to Europe for Pre-Export Quarantine. Following a thorough review of the testing results, it was determined it is in the best interest of the horse to be withdrawn from the team after confirming he has sustained an injury. He is expected to make a full recovery."
Replacing her is first traveling reserve combination of Doug Payne and Vandiver. The new traveling reserve is Tamie Smith and Mai Baum's combination. Although the news is disappointing, all eyes will still be on the eventing team with Phillip Dutton and Boyd Martin, the #6 and #13, respectively.
Who is Doug Payne?
ADVERTISEMENT
Article continues below this ad
Doug Payne replaces Elisabeth Halliday-Sharp at the Tokyo Olympics 2021. He makes the main squad after US Equestrian listed him as the first traveling reserve with his horse Vandiver. Given his recent performances with Vandiver, Payne warranted a spot in the first three. However, US Equestrian stuck him in the reserve role.
In a shocking revelation, the FEI ranks Payne much higher than Halliday-Sharp in their eventing rankings. At #32, Halliday-Sharp is the lowest ranked member of the US Olympic eventing team. But her run with Deniro Z got her the coveted spot. Despite the unfortunate injury, her exit could allow Payne to put on a performance that warrants a #20 ranking.
Payne's journey in eventing began in the business world with DPEquestrian, an organization based on pushing equestrian as a career and not just a sport. From there, he entered the field of eventing and achieved a massive amount of success. One can safely say Payne will be the X-factor for the US eventing team, having had such an incredible run in not just the sport but the field of equestrian.
ADVERTISEMENT
Article continues below this ad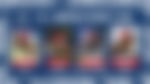 Trending Stories