Georgia's Nino Salukvadze to Create History with Her Ninth Olympic Appearance at the Tokyo Olympics 2021
Published 07/02/2021, 6:29 AM EDT
---
---
With the difficulties around the Tokyo Olympics 2021, it is going to be remembered for a very long time. Talking about the records, Georgia's shooter Nino Salukvadze is preparing to become the 1st woman to compete at her 9th Olympics game.
ADVERTISEMENT
Article continues below this ad
The shooting legend has not missed any Summer Olympics since 1988 and has clinched 24 major medals in her career. Nino competes in the 10m air pistol and 25m sports pistol category.
Looking back at her career she started shooting at 19 and competed at her first Olympic games in 1988 Seoul.
ADVERTISEMENT
Article continues below this ad
The journey to her ninth Olympic games- Tokyo Olympics 2021
Back in 1988, Nino Salukvadze represented the USSR in her maiden Olympics games. Inspiringly, she created Olympic records in the 10m and 25m pistol events. And, eventually won her first gold in 25m sports pistol followed by a silver in 10m air pistol.
Nino's consistency in qualifying for Olympics every year since then is astonishing. Shooting being a mental sport, it's no cakewalk to produce a quota-winning performance every four years.
But, the real-life superwoman is unstoppable and has reached this feat again. At the Tokyo Olympics, ace pistol shooter will become the first female to compete in 9 Olympic games consecutively.
The gesture of peace- 2008 Beijing Olympics
In 1991, Georgia separated from the Soviet Union. After this event, Nino Salukvadze started competing for Georgia. Olympic gold medalist then clinched her next medal in 2008.
During the 2008 London Olympics, Nino bagged the bronze medal. But what is remembered to date is the gesture for peace that took place at the podium.
Back in 2008 when Russia and Georgia were at war, Russian shooter Natalia Paderina and Georgia's Nino Salukvadze also went up against each other in the Olympic range.
Natalia won the silver medal and Nino clinched the bronze medal. Moments later, at the Olympic podium, the women shooters shook hands and hugged to spread the message of peace between the countries.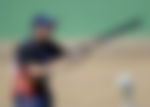 First Mother-Son duo at Olympics- 2016 Rio Olympics
Making Olympic history is not new for Nino, as she created history in the 2016 Rio Olympics too. Nino and her 18-year-old son Tsotne Machavariani became the first mother and son duo at Olympics.
Earlier there had been records of father-son, father-daughter, mother-daughter, but never a mother and son.
ADVERTISEMENT
Article continues below this ad
50-year-old is also the coach and mentor to her son. Georgia being a small country is not well equipped with shooting ranges. But, Nino and her family don't let that fact hinder their performances.
Veteran shooter still hopes to earn more Olympic medals. The legendary shooter will vie for her fourth Olympic medal at the Tokyo Olympics 2021. This might be her last Olympic games, will Nino Salukvadze clinch her Olympic dream again?
ADVERTISEMENT
Article continues below this ad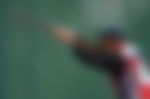 Trending Stories