Tokyo Olympics 2021: Great Britain Equestrian World Champion Changes Horse Ahead of Olympics
Published 07/04/2021, 7:36 AM EDT

Follow Us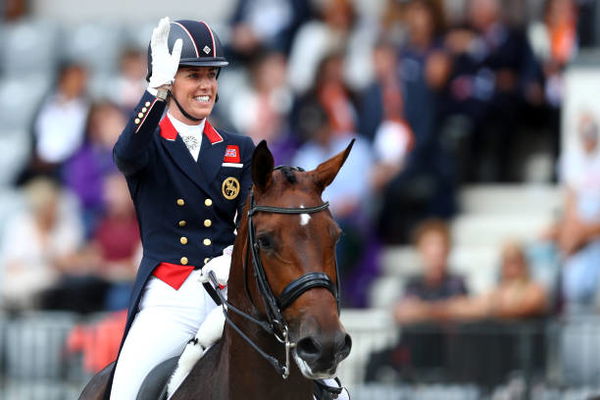 The British dressage team for the Tokyo Olympics 2021 features a giant name. With three Olympic gold medals to her name, Charlotte Dujardin enters the Tokyo Olympics with a chip on her shoulder. Such is her confidence that she substituted her more experienced horse for a younger one.
Charlotte Dujardin chooses Gio over Mount St. John Freestyle for Tokyo Olympics 2021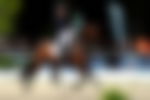 Mount St. John Freestyle, one of the best mares in the game won't travel to Tokyo. Her rider, Charlotte Dujardin, swapped her for a younger male gelding named Gio. The gold medalist has claimed Gio would perform better in Tokyo than her more experienced horse, and that he will deliver.
ADVERTISEMENT
Article continues below this ad
Speaking to Horse and Hound, Dujardin explained her decision. "I think the climate in Tokyo will fit better for Gio. Gio is younger and I think he can handle the heat better than Freestyle. Gio has only ridden one freestyle and only one special in his life. But he is a fantastic horse and I believe he will perform."
There's a lot riding on Dujardin and her 10-year-old gelding, who has less than half the wins than the mare. However, with six starts, Gio has picked up five wins, giving Dujardin an 83% win ratio. Fortunately, her confidence in her horse and her history in the sport backs her decision.
Joining Dujardin in the dressage competition at the Tokyo Olympics 2021 are Carl Hester, Charlotte Fry and Gareth Hughes. Like Dujardin, Carl Hester is an equestrian legend in Britain, while Fry and Hughes look to add an Olympic medal to their massively impressive resumes.
Is Dujardin the best dressage rider in the world?
ADVERTISEMENT
Article continues below this ad
The GOAT tag isn't thrown around often in equestrian. We've seen legends like Isabell Werth, Michael Plumb and Mark Todd come and go, but Charlotte Dujardin can send these legends packing. Having won four Olympic medals, three gold and two silver, former #1 ranked in dressage and OBE and CBE, Dujardin is probably the Cristiano Ronaldo of equestrian.
Under the tutelage of Carl Hester, Dujardin rose to heights unimaginable and surpassed her legendary coach. Having begun training in 2007, it took four years for Dujardin to turn pro and then following year she was the pride of Britain, winning gold in the team and individual dressage competitions.
ADVERTISEMENT
Article continues below this ad
In Rio 2016, she led the British dressage team to a silver medal, but clinched gold for herself in the individual rankings. A five-time European Dressage Champion, two-time World Champion and former Sportswoman of the Year; Charlotte Dujardin might just be the GOAT.