Tokyo Olympics 2021: US Equestrian Eventing Team to Host Mandatory Training Session
Published 06/23/2021, 6:17 AM EDT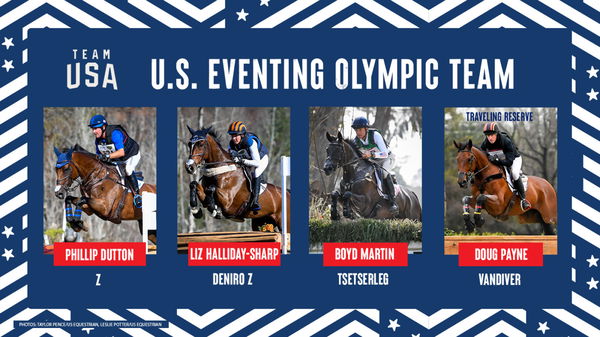 ---
---
US Equestrian is sending a bunch of champions to the Tokyo Olympics 2021. This team includes former Olympic medallists, some powerful stallions and geldings, and a guaranteed stellar fight for bronze, sliver and gold. In order to win, they need to train awfully hard.
ADVERTISEMENT
Article continues below this ad
Mandatory training session for Tokyo Olympics 2021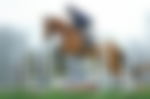 ADVERTISEMENT
Article continues below this ad
Of the three equestrian events; dressage, eventing and jumping, the US team has achieved major success in eventing. Names like Karen O'Connor, Gina Miles, David O'Connor and Phillip Dutton come to mind when we think of US eventing legends.
From the aforementioned names, Phillip Dutton is the only one still competing and is part of the 2020 Olympic team. At 57. Dutton is confident in his abilities to deliver a medal, but the team also features some debutants. To improve their performance, the eventing team will host a mandatory training session, from June 30th to July 2nd.
Names like Sabine Schut-Kery and Elisabeth Halliday-Sharp will travel to their first Olympic Games. They've performed very well in domestic competitions and their skill warranted a place in the Olympic Games, but they still need practice to face the champions of the world.
Coach Eric Duvander commented on the preparation for the Tokyo Games. "We analyze the competitions and consistently just work on trying to improve, so the competitions become a test to see where we're at." Does he seem confident enough to get the job done, or will the mandatory training session answer some tough questions?
Who are the US team up against?
ADVERTISEMENT
Article continues below this ad
There's a particular reason the US eventing team is hosting mandatory training sessions even with Olympians like Phillip Dutton and Boyd Martin. Their primary competition is the team that destroyed the entire field in Rio 2016, France. The French team took home the gold medal with Karim Laghouag, Thibaut Vallette, Mathieu Lemoine and Astier Nicolas.
Germany won silver in the team eventing competition and Phillip Dutton's home country Australia picked up bronze. Dutton himself registered an impressive performance for the USA, winning bronze in the individual eventing competition. However, his teammates Lauren Kieffer and Boyd Martin let him down.
With Michael Jung, the German gold medallist returning at Tokyo, Dutton, Martin and Schut-Kery will have to bring their A-game in order to not just beat him but gun for a medal. This US eventing team is impressive, but it has to be legendary if they want to pull off a shocking win.
ADVERTISEMENT
Article continues below this ad