Tokyo Olympics 2021 Shot Put- Jessica Ramsey and Raven Saunders Shatter Records in Nail-Biting Trials
Published 06/26/2021, 8:37 AM EDT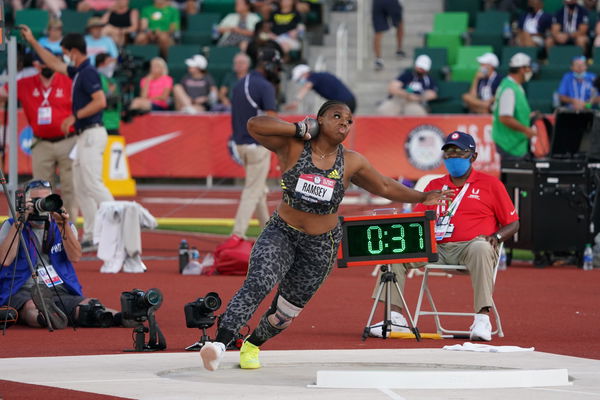 The US Olympic trials continue to be a roller coaster of a ride as every sport delivers nail-biting finishes and fans watch athletes from all over the country fight to the very end to move closer to their dreams. There have been several surprises and promising moments on the field, but few came close to the exchange for the Women's shot put finals earlier this week.
ADVERTISEMENT
Article continues below this ad
As top seeds for the country, Jessica Ramsey and Raven Saunders have a bit of healthy competition in their sport and are equally matched in ability. However, the two turned things up a notch for the finals that came down to the wire.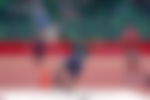 ADVERTISEMENT
Article continues below this ad
Raven Saunders, popularly known as 'The Hulk' because of her physique matched with green hair and of course, a hulk facemask, shattered the standing meet record on her throw. She achieved a career-best throw of 19.96 m, much to the shock of fans. 
However, things were no done just yet. As everyone thought the day was Saunders', Jessica Ramsey stepped up to deliver an even bigger screamer. She threw a massive 20.12 meters, becoming the first female American in 5 years to cross the 20-meter mark. 
Raven Saunders bears no hard feelings towards Jessica Ramsey
With this, she overtook her teammate and qualified for the Tokyo Olympics 2021 in style. In a post-race statement, Raven Saunders revealed that she wasn't at all annoyed at the day being taken away from her.
"Honestly, if I could have lost to anybody, I'm happy it was Jessica, man," she said. "I'm happy for her, happy for myself. We were pumping each other up. It was great to make that magic again."
ADVERTISEMENT
Article continues below this ad
While Saunders' throw makes her the number 3 in the world this year, Jessica Ramsey's effort overtook her to gain the number 2 spot. Only behind Gong Lijiao of China, who is the defending Champion.
"My goal in Tokyo is to do the same thing," Ramsey said. "Come out with a gold medal and show all the girls, 'Never give up, never give up, never give up. You're gonna have those downfalls, but let it make you stronger.'"
ADVERTISEMENT
Article continues below this ad
Jessica Ramsey is set to face tougher competition and her winning effort against Saunders just proved how good her mentality really is. if she gets her game face on in Tokyo, we may just see her topple Gong Lijiao for the Gold.