UFC Legend Daniel Cormier Expects a Medal in Every Weight Class from USA's Wrestling Team
Published 08/05/2021, 7:08 AM EDT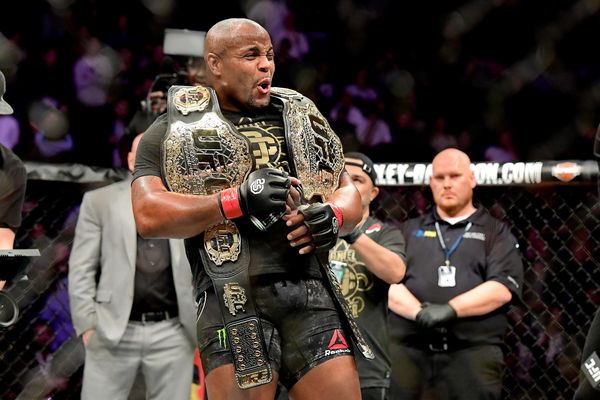 ---
---
Ahead of the Tokyo Olympics 2020, the American wrestling teams looked ridiculously strong. With names like Gable Steveson, Kyle Dake, Adeline Gray and Tamyra Mensah-Stock, they looked like the favorites to come away with the gold. But before the Games began, UFC legend Daniel Cormier gave his predictions for the wrestling championships.
ADVERTISEMENT
Article continues below this ad
Daniel Cormier thinks US wrestlers will medal in every weight class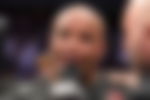 Like any wrestling fan, DC knew the US team would face stiff competition from the Russian wrestling team. But in Tokyo, the target is much wider since nations like India, Japan, Bulgaria, Kazakhstan and more will gun for gold. Despite that, DC feels confident the US wrestling team will come away with a medal in every weight class.
ADVERTISEMENT
Article continues below this ad
Speaking to MMA Fighting, the former UFC Champion gave us a preview of how the US wrestlers would look at the Tokyo Olympics. While his predictions don't exactly come true, he can still get some of them correct.
"You know I'm true red, white and blue, and I'm telling you this not as just like in absurd comments. I truly believe Gilman is in the bronze medal match I believe that. DC continues, "I believe that Dake wins it I believe Taylor wins it I believe Snyder is in the… I don't know man; I think Snyder medals, but I don't know if he gets past Sadulaev."
DC concluded, "I honestly think we come out of there with a medal in every single weight class. I think we get two champions. It'll be a combination of Taylor and Dake or Taylor or Steveson. I do believe we have to champions come out of this thing."
Cormier's biggest prediction goes wrong
ADVERTISEMENT
Article continues below this ad
While the US women's wrestlers have performed extraordinarily, the men haven't seen so much success. While Daniel Cormier hit the nail on the head for Gable Steveson and David Taylor, his prediction about Kyle Dake went wrong. The former World Champion lost in humiliating fashion in the quarterfinal of the 74kg weight class.
Facing Mahamedkhabib Kadzimahamedau of Belarus, Dake probably got too overconfident and fell to the underdog. DC's pick lost 11-0, a score no one imagined. He eased past Mostafa Hosseinkhani of Iran, but the Belarusian was too much for him to handle.
ADVERTISEMENT
Article continues below this ad
DC picked Thomas Gilman to clinch bronze, and he can do it against Reza Atrinagharchi. Meanwhile, Gable Steveson and David Taylor will contest for gold in the 86 and 125kg classes, respectively.