US Equestrian Olympian McLain Ward Details his 32-year Partnership with his Groom Lee McKeever
Published 07/17/2021, 3:09 AM EDT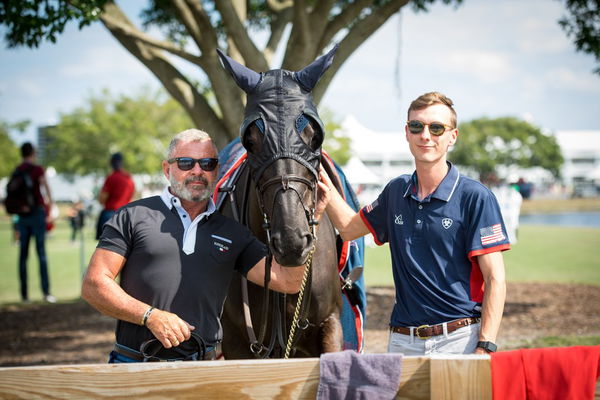 ---
---
At the Tokyo Olympics 2020, US equestrian superstar McLain Ward will gun for gold once again. The 46-year-old three-time medal winner is one of the star performers in the show jumping squad. Ahead of the Olympics, Ward spoke about his 32-year bond with his horse groomer Lee McKeever.
ADVERTISEMENT
Article continues below this ad
McLain Ward and Lee McKeever are an 'old married couple'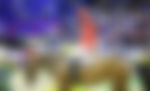 ADVERTISEMENT
Article continues below this ad
The relationship between an athlete and a horse is special, but one between a horse and its groomer is sacred. For Lee McKeever, a man who has been around horses his entire life, working for an Olympian is a dream. However, he's forged a special friendship with McLain Ward, a member of the US show jumping squad.
McKeever worked with McLain's father, Barney. He was also a showjumper and pushed his son into the field. In doing so, he worked closely with their horse groomer. Speaking to Reuters, Ward and McKeever talked about working together for thirty-two years and compared to being an old married couple.
"I was 13 turning 14 when Lee came to work for my dad and we kind of hit it off. He took my ponies to the ring originally and I say to people, 'You want to see what marriage looks like after 30 years look at us'. We've bent a fist a few times like brothers have and we have certainly had some tough moments but in the end it is a really beautiful story."
ADVERTISEMENT
Article continues below this ad
McKeever said, "It is 24/7. It is like a married couple. Our families are all together, it is a full-time relationship. It is like any relationship, there are going to be ups and downs, and what has made it stronger has been able to work through those and come out of it bigger and stronger."
Ward talks about the connection Lee has with his horses
ADVERTISEMENT
Article continues below this ad
"I wouldn't be where I am without him, it is a very special relationship," said Ward. "We're dealing with other living animals, and Lee in particular is the one who interacts with them on a daily basis so he is very emotionally invested in the horses. They really are his children."
"We work very intimately in a very stressful job and he needs to know when to push me a little bit, step away a little bit, and we also know at this point each other's little quirks. But we have a like-minded goals and stay focused on that."
Will this epic partnership help the US show jumping team in bringing back another medal? Alongside Jessica Springsteen, Laura Kraut and Kent Farrington, can McLain Ward add a fourth Olympic medal to his tally?