US Olympic Hurdles Star Grant Holloway Gets Interesting Tattoo After Tokyo Olympics 2020
Published 09/04/2021, 10:43 AM EDT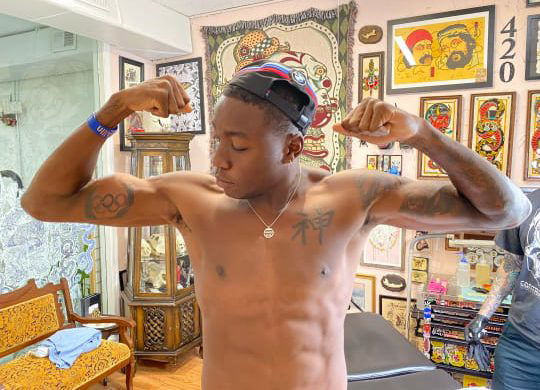 ---
---
Team USA triumphed and maintained its position as an Olympic powerhouse by clinching the most number of medals in Tokyo. One of the medal winners for the nation was Grant Holloway, the hurdles star. Holloway clinched the silver medal in the 110-meter hurdles. The 23-year-old had entered the games as the favorite to bring home the gold as he came very close to breaking the world record at the Olympic trials.
ADVERTISEMENT
Article continues below this ad
An Olympic silver is a monumental achievement and the American celebrated it with a new tattoo.
Grant Holloway reveals his new tattoo with an interesting message
ADVERTISEMENT
Article continues below this ad
After almost a month of the mega-event's conclusion, Grant decided to get a tattoo to remember his experience. He revealed his tattoo on his Twitter account.
Grant got the Olympic rings, and the year of the games tattooed on his biceps. Interestingly, he got the year written as '2020ne' as IOC as the games did not happen in 2020 but 2021. Grant posted his new tattoo with an interesting message, "How you gonna hate from outside of the club and you can't even get in."
Another American, Noah Lyles, also got himself inked after the Tokyo Olympics 2020 to remember his maiden Olympics. Noah had clinched the bronze medal in the 200m event in Tokyo.
From Olympic ring tattoos to necklaces, Olympians showcased their pride in Tokyo
ADVERTISEMENT
Article continues below this ad
The recent tattoos by the American athletes come as part of a larger tradition amongst Olympians who celebrate their participation in the games by getting themselves inked.
American gymnastics star Simone Biles inked herself with the Olympics rings in 2017 after her Rio Olympics glory. Simone also wore a necklace with the Olympics rings. Interestingly, another gymnastics star Sunisa Lee, who clinched the gold medal in Tokyo, also got herself the rings after the games.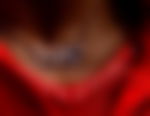 Switzerland's Joana Heidrich got a tattoo including the year of her representation, i.e. Rio 2016. Italy's Vanessa Ferrari had an eye-catching tattoo as along with the rings, she included all her years of representation. Namely, she had 2008 Beijing, 2012 London and 2016 Rio inked. After her Tokyo Olympics representation, she will hopefully have it inked too on the back of her neck.
ADVERTISEMENT
Article continues below this ad