US Show Jumper Beezie Madden Withdraws from Tokyo Olympics 2021 Contention
Published 07/05/2021, 2:15 AM EDT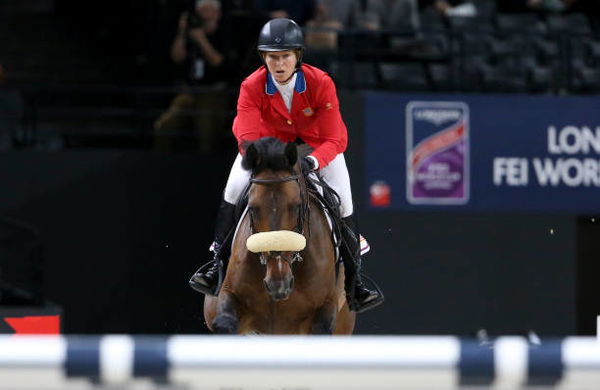 ---
---
With the Tokyo Olympics 2021 within a couple of weeks, it's no time for competitors to withdraw. Unfortunately, the equestrian field gets lighter and lighter as the days go by. US show jumping all-star Beezie Madden is the latest one to cast her name out of the hat.
ADVERTISEMENT
Article continues below this ad
Beezie Madden withdraws her horse out of Tokyo Olympics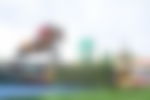 The stage at the FEI Nations Cup in Rotterdam saw Beezie Madden and Garant breeze through the first round. The combination scored five faults, but withdrew before the second round could begin. A favorite to win the competition, her exit made it easier for the Netherlands' team to take home the trophy.
ADVERTISEMENT
Article continues below this ad
According to Madden, her horse Garant wasn't prepared enough for the Olympic Games, as she mentioned in a Facebook post. She wrote, "After Garant's extraordinary effort in the first round of today's Nations Cup in Rotterdam, Beezie, John, and Mrs. Wexner have decided to withdraw Garant from consideration for the US Olympic Team this year."
"We all believe strongly in Garant's future as a championship horse, but know it's not the right time for him yet. We hated to let our country and teammates down today, but the only thing more important than the team is the horse."
While the exit is upsetting, the fate of granting a medal for the US show jumping team falls on the shoulders of Jessica Springsteen, Laura Kraut, Kent Farrington and McLain Ward, the favorites to qualify for the team. The announcement of the full show jumping tea, representing the USA, will be later today, July 5th 2021.
Can the show jumping team repeat past success
ADVERTISEMENT
Article continues below this ad
Losing Beezie Madden is a bigger hit for the US jumping team than one can imagine. With four medals to her tally, two gold and a silver and bronze each, Madden is one of the most decorated equestrian athletes in her country. She even claimed silver in the Rio 2016 Games along with Kent Farrington and McLain Ward.
This year, Farrington and Ward are the favorites to qualify along with a bright bunch of new talent. First up is the daughter of legendary musician Bruce Springsteen, Jessica Springsteen. Having racked up some important wins ahead of her Olympic short-listing, Springsteen is the next favorite to qualify for Rio.
After her is Laura Kraut, another former gold medalist. She clinched gold at the Beijing Olympics in 2008 and is a former World Champion. Add to that list Brian Moggre, one of the highest ranked jumping athletes in the world, and we have a team that could just repeat or over-deliver on the success of Rio 2016.
ADVERTISEMENT
Article continues below this ad