US Wrestler Jordan Burroughs Hails Tokyo Olympics 2020 Silver Medalist Adeline Gray as an 'Inspiration'
Published 08/03/2021, 2:31 AM EDT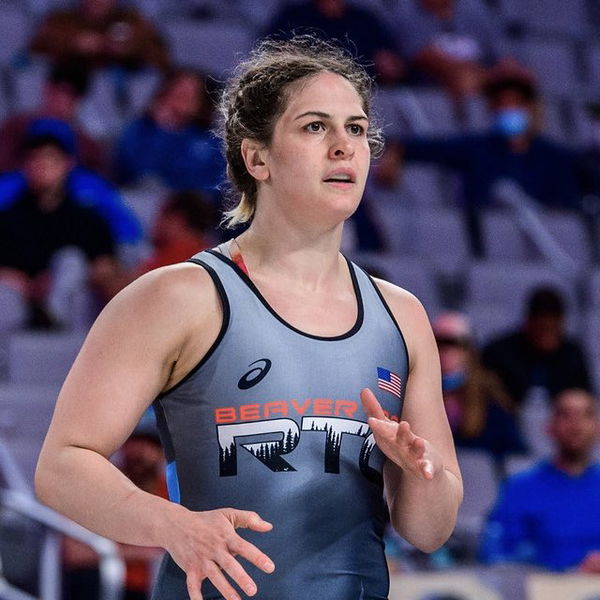 ---
---
At the Tokyo Olympics 2020, the US wrestling contingent got off to a flying start. Thanks to Adeline Gray, they had their first shot at gold, but the five-time World Champion came up short. However, she received a hearty congratulations from another former World Champion, Jordan Burroughs.
ADVERTISEMENT
Article continues below this ad
Jordan Burroughs praises US silver medalist Adeline Gray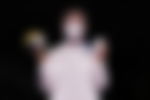 In the women's 76kg freestyle final, Adeline Gray fell short to Germany's Aline Rotter Focken. The German led the first round with four points to Gray's three, but a dominant second round sealed the deal for her. As for Gray, she left the Makuhari Messe not disappointed but empowered by her silver medal.
ADVERTISEMENT
Article continues below this ad
To add to her empowerment, London 2012 gold medalist Jordan Burroughs praised her as well. He tweeted in support of her and the rest of the US women's wrestling team and claimed they were breaking many stereotypes. Gray even thanked Burroughs for his kind words on Twitter with an equally kind tweet.
Our women are breaking all types of stereotypes. Public perception would tell you that after a loss of this magnitude you need to be crushed, cry, and hide. If you're not angry, you didn't want it bad enough. Lies. @AdelineGray thank you. Your spirit will inspire generations 🙌🏾🇺🇸

— Jordan Burroughs (@alliseeisgold) August 2, 2021
Adeline Gray battled back from a horrible 2016 Rio Olympics to clinch silver in Tokyo. This latest addition to her incredible tally has launched into the stratosphere and makes her one of the greatest female wrestlers from America.
The five-time World Champion also commented on her loss in the finals and claimed it won't discourage her from becoming a legend in the sport. Spoken like a veritable beacon of light for women who want to pursue a future in combat sports, and Jordan Burroughs recognises it.
How did Gray feel after her monumental achievement?
ADVERTISEMENT
Article continues below this ad
In her post-match interview, Adeline Gray let reporters know exactly how she felt with her silver medal victory.
"Coming home from the Olympics with a silver medal, and I'm just so thrilled for that, and I've qualified for the World Championships," said Gray. "There was so much mental fortitude, really. I mean, even as making the decision to come back or not honestly. The year off was so wonderful."
ADVERTISEMENT
Article continues below this ad
"I can come out here and still win matches and still be dominant and be powerful and still learn on this journey, and that's what I did on this journey for the last five years. I've still improved; I've made a better, and I know it doesn't show it by the colour of my medal, but I'm still coming home with hardware."