USA 200m Favorite Noah Lyles Includes This Peculiar Hobby as Part of His Training
Published 07/21/2021, 3:53 AM EDT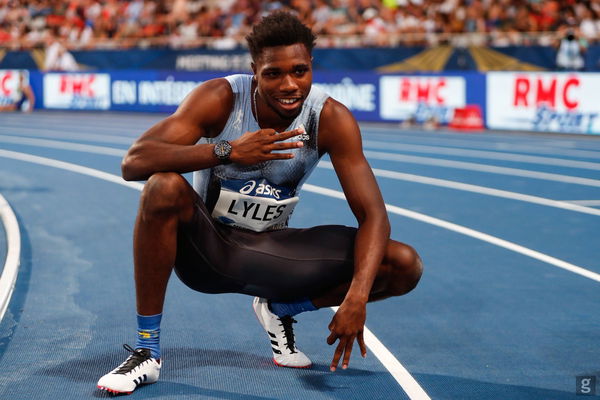 ---
---
Noah Lyles has been getting better and better in the months leading to the Olympics and although the season may have started slow for him, he has been on a hot streak leading up to the Tokyo Olympics. 
ADVERTISEMENT
Article continues below this ad
The 200m ace holds the world-leading time of 19.74 seconds which he clocked at the Olympic Trials in Eugene, Oregon in June. He is currently the favorite to win Gold in the event and take Usain Bolt's spot that was held for three consecutive Olympic editions.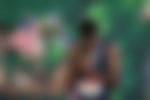 While most athletes train hard along with a strict diet, the new generation entering the game has some personalized elements mixed in with those schedules. Noah Lyles has one such peculiar addition to his training too.
ADVERTISEMENT
Article continues below this ad
Speaking to Vogue, the athlete revealed that he took up roller skating on weekends. "I figured out that a bunch of my friends, like, love to roller-skate," he said. "I actually got pretty decent." While his trainers questioned the effectiveness of this addition to his training, they soon understood that it was for his own peace of mind.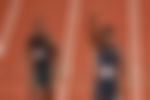 Lyles is a very likable athlete when it comes to the cameras. He has the abilities of a showman, much like Usain Bolt. The Jamaican himself has noticed this trait and made it clear when he complimented the star about it. 
Noah Lyles has no problem training with a group
In terms of being the next fastest man on the planet, Noah Lyles is already becoming the crowd entertainer that Bolt was. Aside from this, he is also extremely comfortable training with the team and has no problem making new friends.
"Me, personally, I am somebody who loves to be social," he said. "I love to go out and hang out—and practice—with other people. I love it! To train with others and get that excitement, that…edge!"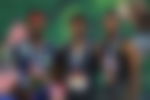 Apart from his athletic prowess on the tracks, the American is also extremely careful about what he wears out in public. 
"I'm heavily into fashion," he admitted, "and it's funny, because in my high school years, all I wanted to do was run, so I very much didn't care about how I looked. I basically dressed like a dad—a non-cool dad."
ADVERTISEMENT
Article continues below this ad
Noah Lyles certainly brings a lot to the table as an athlete and is o the track to becoming an icon. With his flare and speed, he could just be the next face of track sports should he win the gold in Tokyo. 
ADVERTISEMENT
Article continues below this ad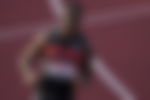 Trending Stories