USA Women's Soccer Team Has a Special Name for Their Tokyo Olympics Bronze Medals
Published 08/06/2021, 10:57 AM EDT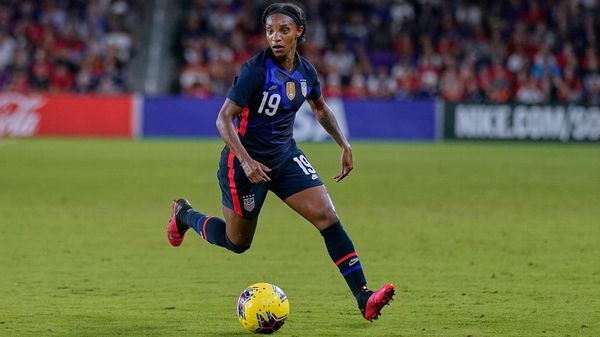 ---
---
The USWNT had no shortage of goals in their victory over Australia to win the Olympic Bronze medal. Scoring four goals to the opponent's three, the women managed to narrowly hold on to their win and bag the medal. 
ADVERTISEMENT
Article continues below this ad
The team was heavily favoured to win the gold medal in this event, coming off a huge World Cup win in 2019. Rated as one of the best women's teams in the world, USA came into the tournament with a 44-game unbeaten streak.
However, in the first match itself, the team was humbled 3-0 by Sweden, which destroyed the perceived invincibility of the USWNT. The campaign saw its highs but finally, luck ran out for the Stars and Stripes as they were eliminated by Canada in the semi-finals over a narrow 1-0 margin. 
ADVERTISEMENT
Article continues below this ad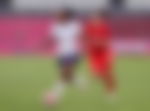 Even though the bronze is not what they came for, the USWNT players are content with what they've achieved. Full Back Crystal Dunn, who has made quite a name for herself in this tournament, was especially optimistic about winning the bronze. 
"We are going to wear our bronze medal proud. We're calling it rose gold," she was quoted saying by Orlando Sanchez. "We're really excited about it and we found our joy today and proud of the team."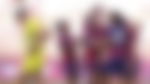 Crystal Dunn has been consistent throughout the campaign
The USWNT faced heavy resistance from Australia, who managed to answer every goal with a comeback. However, Megan Rapinoe and Carli Lloyd both showed up with braces, ensuring a 4-1 lead in the 51st minute. Australia managed to score two more and make it 4-3 in the 90th minute, but there was no time to find an equaliser.
Needless to say, Crystal Dunn played a pivotal role in this success and the tournament in general. Throughout the Tokyo campaign, she played all but 16 minutes, making runs from one end of the pitch to the other. 
ADVERTISEMENT
Article continues below this ad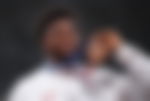 Fans have realised her potential in attacking and hope to see her converted into a minefield from the next season rather than a full back. From this tournament alone, many could spot her attacking potential. However, if she is kept as an inverted full-back, it could affect the defence on the counterattack. 
ADVERTISEMENT
Article continues below this ad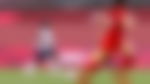 The once unbreakable USWNT defence needs work and that is exactly what coach Vlatko Andanovski will focus on in preparation for their next campaigns.