VIDEO: Karsten Warholm Rips Jersey After 400m Hurdles Win at Tokyo Olympics 2020
Published 08/03/2021, 7:04 AM EDT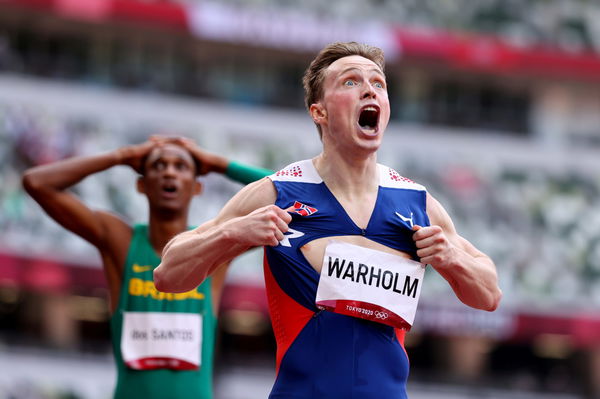 ---
---
Karsten Warholm smacked his name in the history books earlier today as he won the gold medal in the 400m hurdles in Tokyo. The Norwegian clocked in at 45.94 seconds to set a new world record in the event, breaking his own one set last month.
ADVERTISEMENT
Article continues below this ad
Breaking the boundaries yet again, Warholm could not contain his excitement at finding out his timing, which sent him into a moment of shock. He tore his running tights open from the chest to celebrate the monumental achievement, as you can see in the video below. 
ADVERTISEMENT
Article continues below this ad
Warholm was running neck-to-neck with USA's Rai Benjamin the entire race as the two were heavily touted for the gold medal. As heavy competitors, they both brought their absolute best and kicked things up a notch. Benjamin ran 46.17 seconds, a timing which would have broken Warholm's earlier record.
Towards the final two hurdles, Warholm's lead seemed secure and Rai Benjamin's final afterburner failed to propel him to a winning position. Final spurts of energy got Warholm the win in what immediately went down as one of the greatest Olympic races in history. Seven out of the eight contestants set new records in one way or another.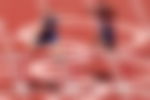 "I always say that the perfect race doesn't exist, but I will say this is the closest I think I've come to the perfect race," Warholm said after the race. The Norwegian also took the time to translate answers from his native language to English so the general media could understand his responses. 
Karsten Warholm dreamed of gold all day and in his sleep
Karsten Warholm has not lost a 400m hurdles race since 2018 and had only the gold medal in his mind throughout the road to Tokyo. 
ADVERTISEMENT
Article continues below this ad
"The Olympic gold medal is what everybody talks about," Waholm was quoted saying by Sports Illustrated. "I knew this race was going to be the toughest of my life, but I was ready."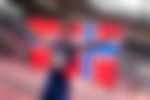 "I dream about it like a maniac. I sleep all night on it. I spend all my time thinking about this, so just getting this last medal into my collection – it's complete," he said.
ADVERTISEMENT
Article continues below this ad
Warholm will have a chance to keep this momentum going as Paris 2024 is not too far away. Rai Benjamin, on the other hand, will be training day in and day out to win this professional rivalry, which has emerged as the new Bolt-Gatlin deal in the track world.