VIDEO: Tokyo Olympics 2020 Star Athletes Say Goodbye and 'Arigato' to Japan
Published 08/13/2021, 5:56 AM EDT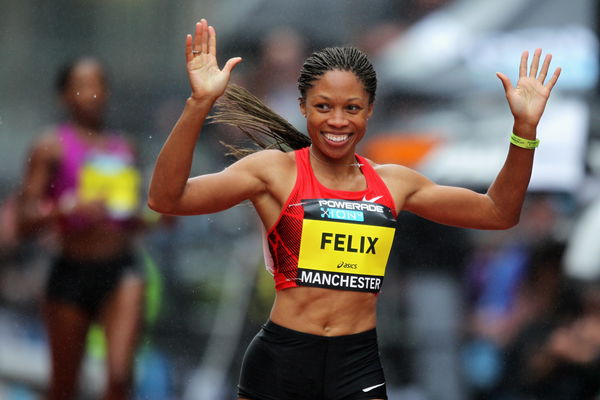 ---
---
Tokyo Olympics 2020 was an emotional and unpredictable roller coaster for athletes. Olympians came with their dreams and pride to compete during the pandemic at the mega-event.
ADVERTISEMENT
Article continues below this ad
Amidst protests, back clashes, and criticisms, Japan could produce successful Olympic games. While there were some cases, it will be fair to say that the host nation delivered a safe event.
From Allyson Felix to young star Sky Brown, star Olympians featured in the thank you video
ADVERTISEMENT
Article continues below this ad
The official Twitter handle of the Olympics posted the thank you video. Olympics is no less than an international festival where athletes from all around the world compete together. The mega-quadrennial games celebrate unity in diversity.
Japanese people made sure athletes had a warm welcome and a warm goodbye as well. Every facility was taken well care of at the Olympic village for athletes from every part of the world.
Hence, the athletes also made a heartwarming video for the host nation and its citizens. Here is the full video of athletes saying thank you.
Athletes said thank you in Japanese
Tokyo Olympics 2020 athletes say Arigatōgozaimashita, which refers to thank you in Japanese. Some of the star athletes who were present in the video were Allyson Felix, Noah Lyes, Sky Brown, Raevyn Roger, and Grant Holloway.
USA'S Allyson Felix appreciated the host nation and called them inspiring. Felix said, " You've put on an incredible game and you have inspired the world." While USA's Noah Lyles addressed how difficult it was, saying, "We know it wasn't easy, nothing that's great comes easy. "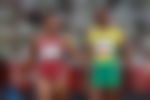 Athletes from different parts of the world came together. It was amusing to watch young and veteran players compete. 13-year-old Great Britain's Sky Brown and 57-year-old Kuwait's Al-Rashidi clinched medals at Tokyo.
Whereas, many athletes made sacrifices and struggled to reach the mega-event. The stories of these Olympians inspire many around the world.
Heartwarming moments at Tokyo Olympics 2020
Tokyo saw many heartwarming moments, some made viewers cry, some made fans jump with joy. In the high jump final, Qatar and Italy athletes sharing the gold medal portrayed the Olympic spirits.
ADVERTISEMENT
Article continues below this ad
When a triathlon athlete broke down after knowing she finished last, her competitor came forward to console her. While they are competitors, athletes have a lot of respect and love for each other.
Skateboarding made its Olympic debut and saw many young athletes win medals. Notably, the athletes celebrated the wins and losses together despite the results.
ADVERTISEMENT
Article continues below this ad
These Olympic moments make the mega-quadrennial games so special. The mega-quadrennial games will be remembered forever, as athletes came together to compete in tough times.