VIDEO: Usain Bolt Releases Amazing New Music Video Ahead of Tokyo Olympics 2021
Published 07/03/2021, 8:06 AM EDT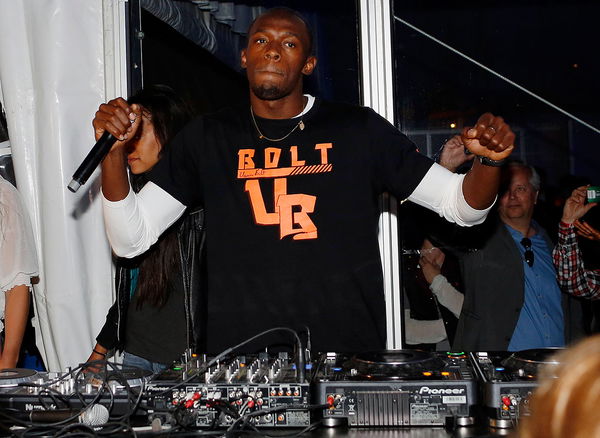 ---
---
Usain Bolt has made his intentions very clear and has not kept his dreams of being a world-famous musician out of the spotlight. After exploring the world of soccer, the ace sprinter has delved into the world of music and keeps progressing in one way or the other. 
ADVERTISEMENT
Article continues below this ad
Earlier, Bolt released a track with NJ called 'Living the Dream' which caught heat in Jamaica. Although Bolt featured in the video, he did not really express his vocals which led fans to wonder what his involvement in the music really was. 
ADVERTISEMENT
Article continues below this ad
We later found out that he was actually involved in making the beat and producing the song! The Jamaican wants to move into this new career step-by-step and is still involved in the basics of it. Recently, Bolt announced yet another one of his works, which is a collaboration with Ajji. 
He produced the music video "Clean Babe", which has also managed to climb up the charts already.  You can see the entire music video below.
Usain Bolt wants his music to lead International charts
Usain Bolt may be involved in just the production aspect of things right now, but he certainly does want to jump deeper into the music soon. The Jamaican admitted that he not only wants to lead Jamaican charts but also International charts one day.
"We're just trying to get a foothold, trying to make people understand that we're not just here joking around," he said, in an earlier interview with Zip 103. "We're serious about the music so we're just going to take our time. Just like in track and field, it's all about work and dedicating and just taking our time."
ADVERTISEMENT
Article continues below this ad
Although he is just beginning a career in music, Usain Bolt is optimistic about a collaboration with Pop giants Drake, DJ Khaled, and Jay Z! "It's all about networking right now. I just started out but we meet a lot of people who do different things. So for me, we'll see what happens. I feel it's gonna be big. It's just a matter of time," he said, in an Olympics interview.
Bolt wants to live all the lives he can think of and after already enjoying a short career in professional soccer, he has moved on to mainstream music. He may have retired from the tracks, but Usain Bolt still has a lot left in the tank.
ADVERTISEMENT
Article continues below this ad