VIDEO: Usain Bolt Releases Amazing New Video to Promote Tokyo Olympics 2021
Published 07/01/2021, 10:51 AM EDT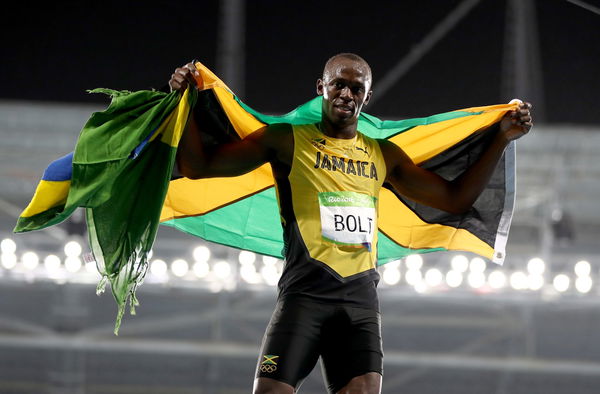 ---
---
Usain Bolt established his legacy as the fastest man on the planet during his heyday and the fastest of all-time through a career of setting new records and dominating the tracks at the Olympics. The Jamaican called it on his career at just 31 years of age and has not been in the Olympics since then, but that has not stopped him from doing his bit to spread the event to the world. 
ADVERTISEMENT
Article continues below this ad
The eight-time gold medallist took to Twitter to promote the Olympics, inspiring fans around the world with his message to 'run together'. You can view the video yourself in the tweet embedded below. 
ADVERTISEMENT
Article continues below this ad
"They say running is a lonely sport. That when you run, you run alone. But when I run, I run for Jamaica. Their beliefs run with me. Their spirit and their hopes run with me," he said. 
Staying true to its roots, the Olympic Games are a universal stage where the world assembles to witness athletes of every nation compete and display their skill at the highest levels. Dreams are made and broken here, but regardless of the event, it is a nation behind every athlete, pushing them to the limit and beyond.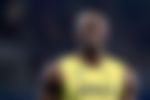 "When you're the fastest man alive, people think you leave the world behind. But when you run together, the world moves with you," Bolt said, rightfully. 
Usain Bolt last competed in the Rio Olympics back in 2016, where he secured the gold medal in the men's 100m, 200m, and 4x400m relay events. Those were the last Olympics he ever competed in as he announced his retirement after the 2017 World Championship.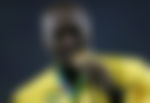 Usain Bolt has moved far past his running career
ADVERTISEMENT
Article continues below this ad
The Jamaican is the living embodiment of living life to the fullest. After his running career, he pursued a short career in soccer where he didn't achieve as much success but had a memorable experience nonetheless. 
He now spends his time plotting the course for a music career. Already collaborating with Jamaican artists, he plans on leading the charts in his own nation. Bolt wants to collaborate later with Drake, Jay Z, and DJ Khaled in a project that would hopefully lead international charts.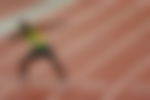 However, he always ensures that no matter what he dopes, he isn't alone. That key to success is what has guided him his entire life and that will undoubtedly guide hundreds of athletes as they set foot in Tokyo next month. 
ADVERTISEMENT
Article continues below this ad