VIDEO: Usain Bolt Returns to Tracks for First Ever Race Since Retirement Ahead of Tokyo Olympics 2020
Published 07/14/2021, 6:26 AM EDT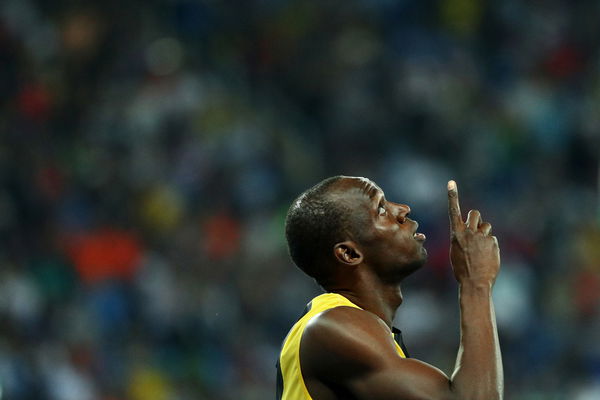 ---
---
Usain Bolt decided to call it on his illustrious running career after dominating the tracks at three consecutive Olympics, bagging 8 gold medals in the process. It's been five years since the Jamaican retired after the 2017 World Championships and he hasn't looked back to the tracks since. 
ADVERTISEMENT
Article continues below this ad
However, he decided to make one exception and did actually put on his spikes again for a one-time race. Bolt returned to the tracks to run an 800m race as part of a promotion for CarMax. His opponent was a CarMax customer who although didn't run along with him, got an instant offer on her mobile as he completed two laps of the track.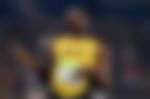 It was a take it or leave it deal and she had to accept the deal and go through with it by the time Bolt finished the race. The eight-time Olympic gold medallist himself had been training for it and fans were eager to see if he's still got it. 
ADVERTISEMENT
Article continues below this ad
Although most spectators expected him to make a speedy finish, Usain Bolt kept a constant relaxed pace throughout the event. Rather than making that quick acceleration we know he is capable of in the last 200m or 100m, he kept himself relaxed and finished the race at what to him would be a jogging pace. 
Usain Bolt lost to the CarMax customer by about 3 seconds
Bolt clocked in at 2 minutes and 40 seconds (unofficial) , which is a whole minute behind the world record of 1:40:91 set in 2012 by David Rudisha. He lost out to the CarMax customer, who availed of the offer just 3 seconds before he hit the finish line. 
"In my mind, I thought it would be easier. It's not," Bolt was quoted saying by olympics.com after the race. "Hats off to the 800m runner. But for me, I enjoy a challenge."
Bolt did do some training to get back into a little bit of form before the run. He was ready to make the distance and did just that, but was a lot more exhausted than fans expected. 
"I did a lot of cardio," Bolt said. "I think I needed to do a little bit more." 
ADVERTISEMENT
Article continues below this ad
Although he did technically make a return to the tracks, Bolt made it abundantly clear that he has no intention to return to professional running. "No, no this is a one-time thing," he said when posed with the question. 
ADVERTISEMENT
Article continues below this ad