What are the Archery Events at Tokyo Olympics 2021?
Published 06/30/2021, 6:06 AM EDT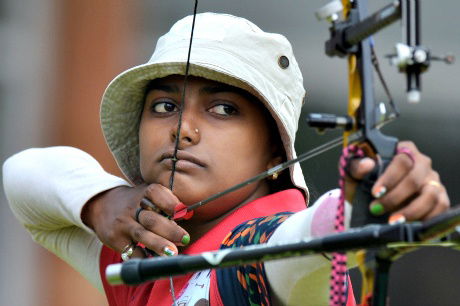 ---
---
Archery was introduced to the mega quadrennial games in 1900. The sport has come a long way from 7 men-only events in 1900 to 5 equally divided events in Tokyo Olympics 2021.
ADVERTISEMENT
Article continues below this ad
However, the inclusion of archery in Olympic games has not been consistent. As it wasn't part of the Summer Olympics from 1920 to 1972. Since 1972, the modern archery era began, where the rules and processes were standardized.
South Korea leads the medal charts with 39 medals, followed by the USA with 34 medals. Notably, South Korea didn't take part in archery until the 1972 Olympic games.
ADVERTISEMENT
Article continues below this ad
The five events in archery are equally distributed between men and women. The archery events at Tokyo Olympics 2021 are men's individual, women's individual, men's team, women's team, and mixed events.
At Tokyo Olympics, 124 athletes (64 men, and 64 women) will compete. During the games, athletes compete in a ranking round after which the seeding takes place for the events. At Summer Olympics the only archery discipline included is recurve.
Individual events
In the individual category, there are two separate events for men and women. The first round is to establish the rankings, all 124 athletes will aim, and then seeded.
The men archer at the first rank then goes up against the archer on 64th position and the same for women's event as well.
In the individual events, five sets, with 3 arrows (per athlete) in each set, will compete. After winning every set, the winner earns two points. If there is a tie one point to each.
Team events
The top eight teams compete in both men's and women's team events. Based on the rankings of athletes, the top four seeded teams get a direct place in the quarter-finals. While the next 8 seeds (5th to 12th) compete for the remaining four places.
Unliked the individual events, there are four sets with six arrows in each set (3 per team member).
ADVERTISEMENT
Article continues below this ad
Mixed Team events at Tokyo Olympics 2021
The mixed team event will be included for the first time at the Tokyo Olympics. One male and one female athlete will pair up. Based on the rankings, 16 top-seeded teams will compete. The rules are the same as team events, four sets with four arrows per team.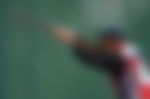 ADVERTISEMENT
Article continues below this ad