Who Won the Women's Archery Event in Rio Olympics 2016
Published 07/02/2021, 10:54 AM EDT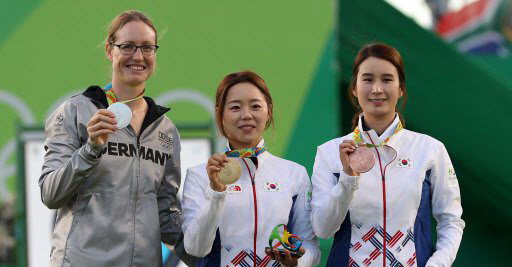 ---
---
During the Rio Olympics 2016, archers competed in four Olympic events in archery. The events took place from 6 to 12th August. Archery has been a consistent part of the Olympic game since 1972.
ADVERTISEMENT
Article continues below this ad
The South Korean team dominates the sport, followed by the USA and Italy. Whereas France has competed in the highest number of times in the sport at the Summer Olympics.
South Koreans continued their medal-winning spree by clinching 5 medals in Rio Olympics 2016. While the USA came next in the medal tally with 2 medals.
ADVERTISEMENT
Article continues below this ad
The four Olympic archery events in 2016 were: men's individual, women's individual, men's team, and women's team. South Koreans dominated the women's event as well at the Rio Olympics.
Women archery event winners at the Rio Olympics 2016
South Korea's archery star was Chang Hye-jin who clinched two Olympic gold medals. Notably, she topped in the women's individual and women's team event. Another South Korean archer in the fray, Ki Bo-bae won the bronze medal in women's individual event.
The South Korean trio of Chang Hye-jin, Choi Mi-sun, and Ki Bo-bae bagged the gold medal in the women's team events. It was a stellar run for the team as they almost clean swept the events.
Full-list of medal winners in archery events at Rio Olympics 2016
Here is a list of all the archers who cliched the medals at the Rio Olympics.
Women's event
Individual event: Gold-Chang Hye Jin (South Korea)
Silver- Lisa Unruh (Germany)
Bronze- Ki B0-bae (South Korea)
Team event: Gold- Chang Hye-jin, Choi Mi-sun, and Ki Bo-bae (South Korea)
Silver- Tuyana Dashidorzhieva, Ksenia Perova, and Inna Stepanova (Russia)
Bronze- Le Chien-ying, Lin Shih-chia and Tan Ya-ting (Chinese Taipei)
Men's event
Individual event: Gold- Ku Bon-chan (South Korea)
Silver- Jean-Charles Valladont( France)
Bronze- Brady Ellison
 Team event: Gold- Ku Bon-chan, Lee Seung-yun, and Kim Woo-jin (South Korea)
Silver- Brady Ellison, Zach Garrett, and Jake Kaminski (USA)
ADVERTISEMENT
Article continues below this ad
Bronze- Alec Potts, Ryan Tyack, and Taylor Worth (Australia)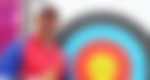 ADVERTISEMENT
Article continues below this ad