Why Are Synthetic Tracks Preferred Over Traditional Tracks for the Olympics?
Published 07/06/2021, 2:32 PM EDT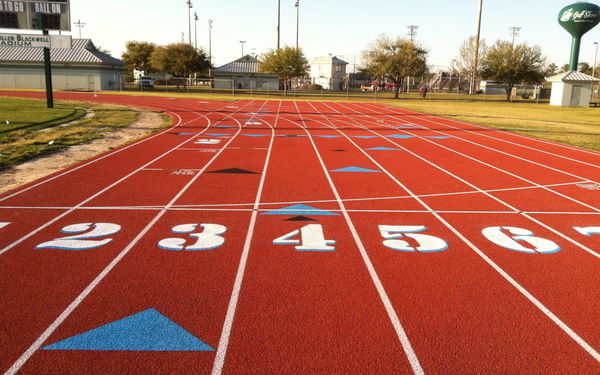 ---
---
Running has been a sport defined by basic rules that event really shifted much over the decades, but while one front remains stiff in structures, the world has grown around with the development of science and technology. As the sport evolved into bigger stages, running tracks also began improving in quality for the Olympics, so much so that they were changed entirely. 
ADVERTISEMENT
Article continues below this ad
Synthetic tracks have been in use since the late 1960s and have become a stable appearance in Olympic events. Rather than the traditional roads to run on or grass tracks, these synthetic tracks boast a unanimous presence in tracks all around the world. 
ADVERTISEMENT
Article continues below this ad
This may lead one to wonder- What's so special about synthetic tracks? Do athletes really need them? The answer to these questions is simple- Synthetic tracks do everything a traditional track does and much more. 
While grass tracks and clay tracks were in use before synthetic tracks made a takeover, they were always subject to so many conditions. These traditional tracks were often damaged by potholes, gopher holes, puddles during rainy weather, and even slippery at some points. This completely narrowed down the window of time in the year they could be properly used. 
Furthermore, they were at the mercy of weather conditions almost always. The course of the tracks could easily be damaged by rainfall or snow, which made them extremely inconvenient to maintain in the long run.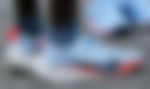 Synthetic tracks prove to be a better option for the Olympics
ADVERTISEMENT
Article continues below this ad
Synthetic tracks erase this problem completely. Modern tracks are made of synthetic rubber (rubber particles with polyurethane). This surface is laid on top of a concrete or asphalt base. These tracks are not deformed by rains or other weather conditions, ensuring that athletes can train throughout the year.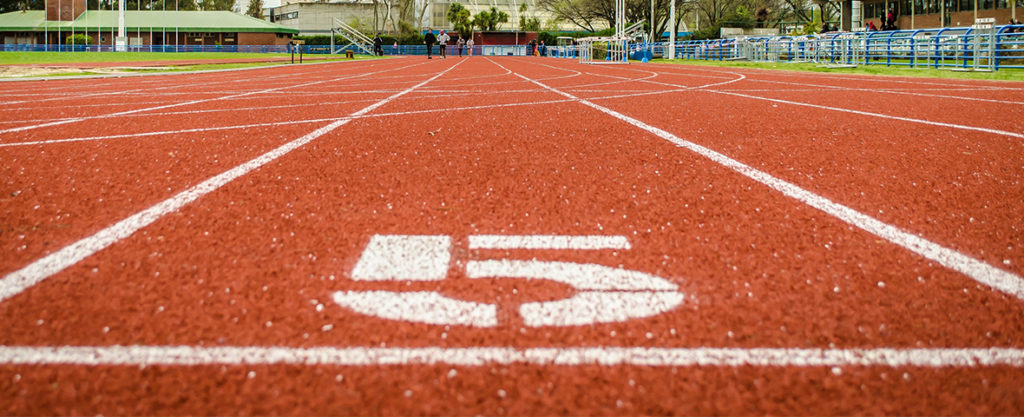 Furthermore, the tracks provide a much better running economy than the traditional tracks. While grass surfaces do provide good shock absorption while running, there is a significant loss of energy to athletes with every step. Synthetic tracks play a key role in returning that energy to runners to achieve the best and most level performance.
ADVERTISEMENT
Article continues below this ad
Nike has actually capitalized on this type of track through its major advancements in running shoe technology for the Olympics. By increasing the energy returned to the runner, it has vastly improved the game in terms of speed and stamina. Needless to say, synthetic tracks are an integral part of the Olympic Games these days, and athletes would surely prefer them over traditional tracks in any scenario.