Why Did Olympics Legend Usain Bolt Retire?
Published 07/14/2021, 11:49 AM EDT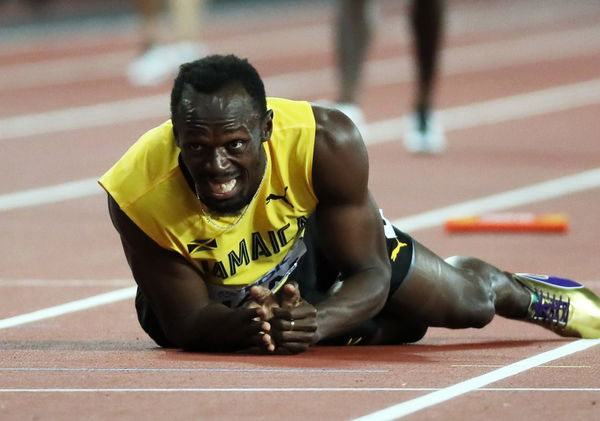 ---
---
Usain Bolt was a phenomenon o the tracks and in his prime was the fastest man on the planet without a discussion. Bagging the gold medals in the 100m, 200m, and 4x100m relays, there was really no question about who the best was, and the first place was reserved for Bolt at the Olympics throughout his career. 
ADVERTISEMENT
Article continues below this ad
With yet another huge performance at the Rio Olympics in 2016, fans believed Bolt would continue his career given his impeccable form as well as his young age. However, this was the last edition of the Games he would ever compete in.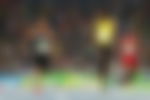 The Jamaican decided to race for the final time in the 2017 World Championship in London, capping off his illustrious career with a win. However, if Bolt was ever unsure about retiring, this event was one that helped him make the decision once and for all.
ADVERTISEMENT
Article continues below this ad
At the competition, Bolt took part in the 100m race and the 4x100m relay event. He did not take part in the 200m sprint, in which he held the world record timing. Expected to win the gold in a winning farewell, spectators were shocked to see the eight-time Olympic gold medallist finish third, behind rival Justin Gatlin and Christian Coleman, both of whom were from the USA. 
Usain Bolt finished third at an event he usually won gold in
Gatlin clocked in at 9.92 seconds, followed by Coleman at 9.94, and then Bolt at 9.95. If this wasn't enough, the 4x100m race truly was a swan song for his glorious career. In an attempt to win Jamaica its gold in the race, Bolt began his sprint but soon pulled up short.
He had pulled his hamstring. Bolt scampered to the tracks and lost out on the opponents immediately. In a spirit of goodwill and sportsmanship, his teammates helped him up and to the finish line. The crowd rose in applause as Usain Bolt moved to the finish line for a final time.
ADVERTISEMENT
Article continues below this ad
After this, Bolt realized it certainly would be hard getting back. Recovering from a persistent hamstring problem and training twice as hard to get back is something his coach advised him would not be a good mountain to climb. For this reason, Bolt decided to retire at just 31 years of age.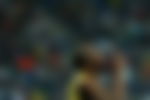 Over the years, he has admitted to considering a return but then thought better of it. Now, he is sure that the track career is behind him as he explores other avenues. Usain Bolt is a name that is now featuring in the music industry as he pursues production and aims one day to collaborate with international pop stars Jay Z, Drake, and DJ Khaled. Although he did retire early, fans will never forget the era of domination, in which he was untouchable for three straight editions of the Olympics. 
ADVERTISEMENT
Article continues below this ad