Why Does USA 100m Olympic Favorite Trayvon Bromell Refuse to Eat Seafood?
Published 07/17/2021, 1:18 PM EDT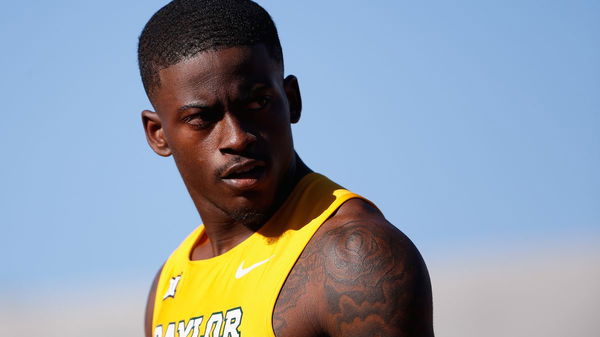 While not many athletes have the honor of being called the "next Usain Bolt, there are some that can't help but get people's attention on the tracks. 17-year-old 200m wondered Erriyon Knighton is enjoying that particular spotlight right now, but Trayvon Bromell is much closer to actually achieving that milestone. 
ADVERTISEMENT
Article continues below this ad
With a promising display in his youth, many believed Bromell would become the next Usain Bolt and even give him competition at the Rio Games in 2016. However, injuries dampened his rise to stardom, and over the past few years, he has got through two Achilles tendon surgeries amongst other setbacks.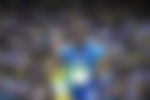 He got pushed down but came back stronger. Trayvon Bromell is now the favorite to win the 100m sprint event at the Tokyo Olympics. Although it was his willpower and training mentality that got him back, Bromell attributes a lot of his physical shape to the diet he follows. 
ADVERTISEMENT
Article continues below this ad
"My coach in college always told us that we're high-class vehicles," he said, speaking to The Guardian. "You're not going to play cheap gas in a Ferrari or a Lamborghini. So you can't put bad food into your system."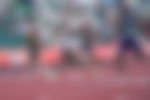 "I don't eat pork no more. I don't eat seafood because these creatures were made to be bottom-feeders of the planet, to clean the bottom of the earth," he explained. "So I don't put that in my body."
Trayvon Bromell finds lobsters "disgusting"
While seafood is a delicacy for many, it isn't everyone's cup of tea. Bromell does not believe in seafood not because of the taste, but because of the way it looks fresh out of the water.
ADVERTISEMENT
Article continues below this ad
"Has anybody ever seen when they first take a lobster out of the water?" He asked jokingly. "Disgusting. Not going in my body."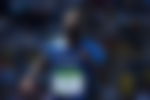 Bromell has followed a strict diet to get back into peak condition for the Olympics. Every athlete goes through more or less the same but few have seen as many setbacks as this sprinter. At one point, doctors told Trayvon Bromell he would never be able to run again, or at least as fast as he needs to. 
ADVERTISEMENT
Article continues below this ad
Battling all this, he managed to make a comeback and get his career on track again. If he wins the Tokyo Gold this year, he will indeed succeed Usain Bolt as the fastest man on the planet, taking his throne which has been held across three different editions of the Olympics and a total of 13 years.