WWE and UFC Embroiled in Heated Battle for Tokyo Olympics 2020 Gold Medalist Gable Stevenson
Published 08/09/2021, 11:00 AM EDT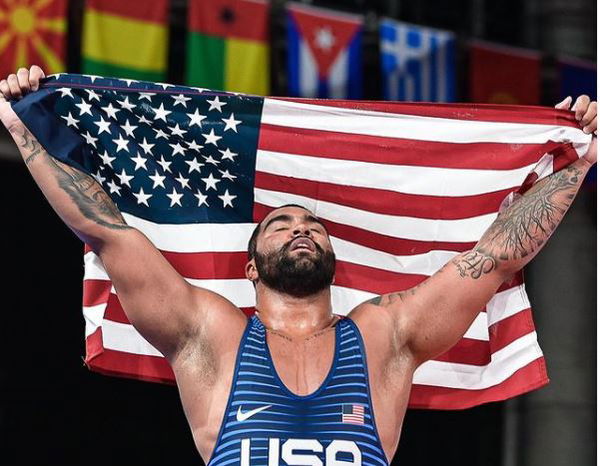 The Tokyo Olympics 2020 came to a conclusion on Sunday with a mesmerizing closing ceremony that captured the imagination of millions across the globe. This year's Summer Games were truly one-in-a-million. A lot of athletes used this global platform to establish their dominance in a particular sport and prove their worth. One such sportsperson was American wrestler Gable Stevenson.
ADVERTISEMENT
Article continues below this ad
ADVERTISEMENT
Article continues below this ad
Stevenson, who was born in Portage, Indiana, pulled off a stunning come-from-behind 10-8 win over three-time and reigning World Champion Geno Petriashvili from Georgia in the men's freestyle 125 kg wrestling event. Stevenson was impressive right from day one, storming his way to the finals Aiaal Lazarev from Kyrgyzstan, defending Olympic champion Taha Akgül from Turkey andMönkhtöriin Lkhagvagerel from Mongolia.
He registered a perfect 23-0 score to secure himself a spot in the final and a confirmed medal. But following his epic win over Petriashvili, Stevenson is now a global superstar in the wrestling kingdom. It's no surprise that WWE and UFC are already engaging in talks with him and his entourage.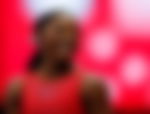 Gable Stevenson is hot property according to WWE and UFC bosses
Gable Steveson is reportedly being pursued by WWE head honcho Vince McMahon and UFC creator, Dana White. However, wrestling insider Dave Meltzer believes the former have a better shot at securing Stevenson's signature in the coming months.
"Paul Heyman (former wrestling promoter and currently an on-screen manager) has known about him long before anyone else has, back to high school and Steveson said he wants Heyman to manage him. Plus his brother Bobby is already with WWE, and he's already been on WWE television and in the crowd at shows."
ADVERTISEMENT
Article continues below this ad
"I haven't heard him mentioned in All Elite Wrestling (AEW) circles but he would be a great get for them particularly if he does well," Meltzer said on the Around The Rings podcast.
ADVERTISEMENT
Article continues below this ad
At just 21, he became the first American heavyweight to win freestyle Olympic gold since Bruce Baumgartner in 1992. He will look to build on that display if he makes it to Paris 2024. Regardless, we can't wait to see what the future holds for this promising youngster.