"You Won't Run Fast"- USA 100m Star Trayvon Bromell's Incredible Comeback Story on the Road to Tokyo Olympics 2020
Published 07/18/2021, 10:13 AM EDT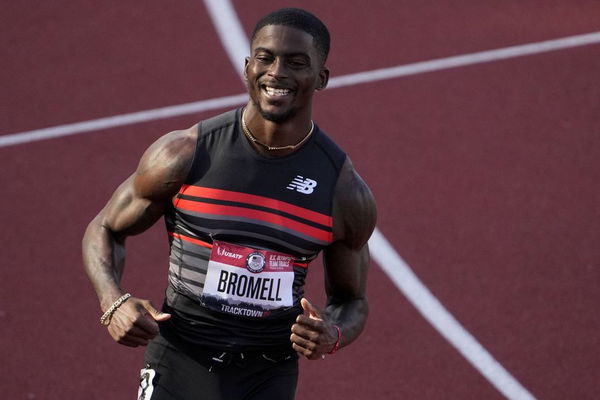 ---
---
Usain Bolt dominated the men's 100m race for the most part of his career. Holden the first position across three different editions of the Olympic Games along with World Championships, the legendary Jamaican was untouchable. Now that he has hung up his spikes, another man seeks to succeed him- Trayvon Bromell.
ADVERTISEMENT
Article continues below this ad
While Bolt won 100m Olympic Gold for the last time in his career in Rio 2016, Bromell came in last in the same race with the entirely opposite result. The American was plagued by a bone spur that held him back from a podium finish.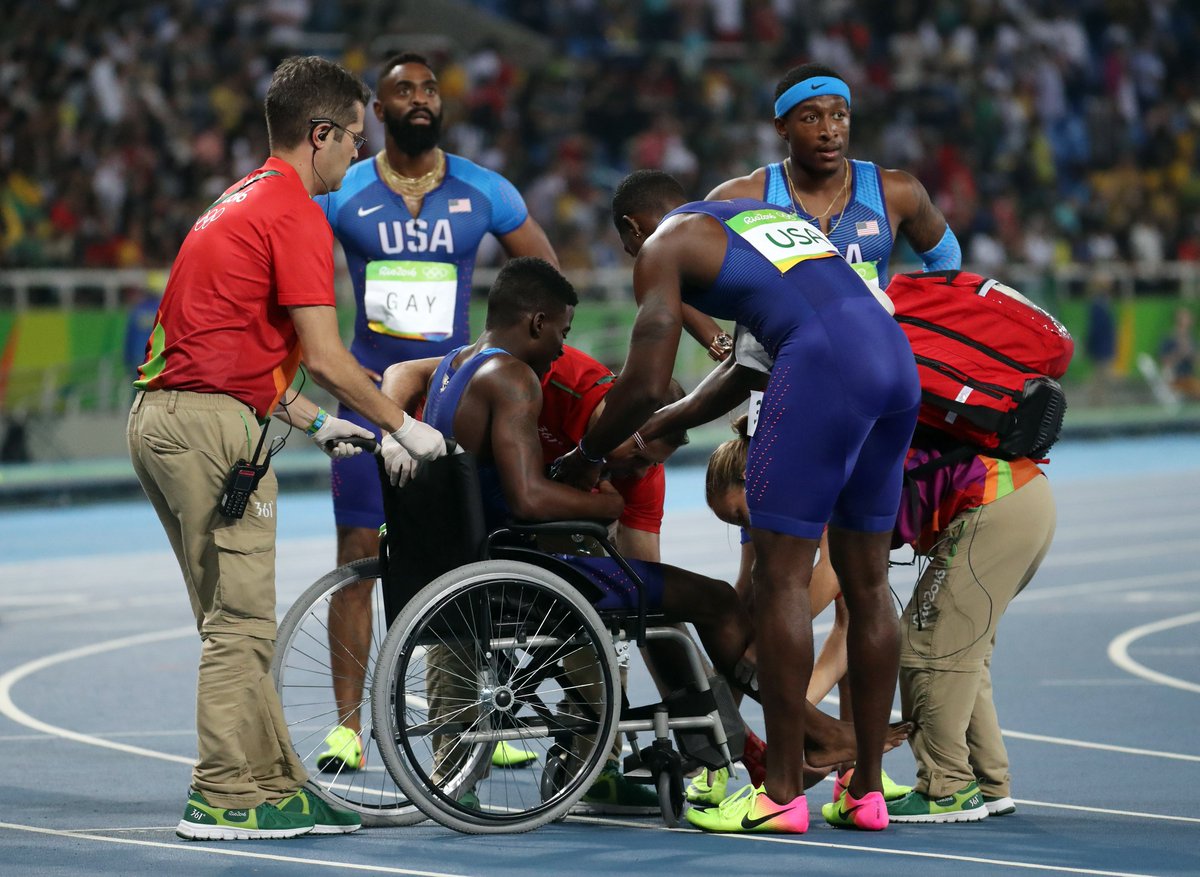 ADVERTISEMENT
Article continues below this ad
The Rio nightmare continued for Bromell as he tore his Achilles tendon in the 4x100m relay race, costing the team the event. Stretchered away from the tracks, fans wondered whether he would indeed bounce back. 
Trayvon Bromell struggled to stay fit after Rio
This was, however, the top of the iceberg for his struggles. Bromell missed most of the 2017 season, recovering from surgery, and then missed 2018 as well due to a call for another operation. In 2019, he suffered a hip injury that led many to believe his career was over.
Like many athletes before him, Trayvon Bromell seemed to have his promising career halted by injuries. However, denying every odd, the sprinter made one of the biggest comebacks in track history. This year, he holds the fastest time at 9.77 seconds in the 100m race. He is also the favorite to win Olympic Gold in Tokyo. 
"I broke all these bones. I've had all these injuries that most will probably never come back from. I've met with many doctors, more than any one athlete should have to meet. And they all came back with the same result: 'You won't run fast,'" Bromell said, speaking to The Guardian. 
ADVERTISEMENT
Article continues below this ad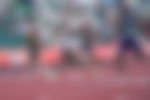 "I've been hearing that since I was in eighth grade," he revealed, "when I broke my knee the first time: 'Sorry, sir, you will never run fast.' I came back, ran fast. Broke the other knee. Came back, ran fast. Broke my hip doing track and field. Came back. Ran fast. And then the two Achilles surgeries. But … 9.77."
Bromell claimed that he wanted to be the next big thing and win in Rio 5 years ago, but the injuries made him understand his true purpose. The tests he went through make him an example of perseverance and he wants to win the gold medal in Tokyo to show aspiring athletes that anything is possible with the right mindset. 
ADVERTISEMENT
Article continues below this ad