BREAKING: 11 Teenagers to Compete at Tokyo Olympics 2021 as Part of the US Olympic Swimming Team
Published 06/22/2021, 7:39 AM EDT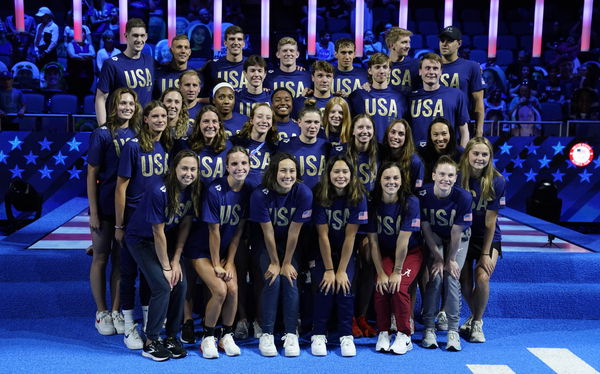 ---
---
The US Olympic trials for Swimming are done and dusted. After several days of exhilarating action, the US Olympic Swimming Team is locked in for Tokyo Olympics 2021.
ADVERTISEMENT
Article continues below this ad
The biggest disappointment is that there is no Ryan Lochte or Nathan Adrian on the team. But the good thing is that the next generation looks incredibly promising. 
Word around town is that the 'Tik-Tok' generation is going to Tokyo. Of course, it is a tongue-in-cheek statement about the current trend, but all the qualified athletes mean serious business. 
ADVERTISEMENT
Article continues below this ad
The Olympic Trials for swimming concluded on June 20, in Omaha, Nebraska. There was a lot of joy flowing around the CHI Health Center as Katie Ledecky booked a third Olympic spot and Caeleb Dressel dominated as expected. But there's more to the US swimming team than these two: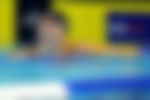 US Swimming team is taking 11 teenagers to the Tokyo Olympics
The United States is a country that has a population of more than 330 million. Hence it wouldn't be a surprise if a prodigy or two like Katie Ledecky dove into the swimming pool and started creating wonders.
We've seen such athletes over the years, but the US Swimming team for the 2021 Olympics is built differently; especially the women's division. 
The US Olympic Swimming Team consists of 26 women and 23 men. As for the women's team, it is coached by Greg Meehan and is headlined by Katie Ledecky.
Here's a fun fact: Ledecky made her Olympic debut at the 2012 London games when she was just 15 years old. History is repeating itself as another 15YO by the name of Katie Grimes will compete at the Tokyo Olympics.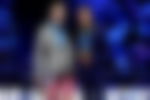 Team USA Swimming has a total of 11 teenagers on the team which is mighty impressive. Out of the 11, ten of them are from the women's team. Here are all the teenagers who will go to the Tokyo Olympics as part of the US Olympic Swimming Team. 
Katie Grimes (15), Bella Sims (16), Claire Curzan (16), Lydia Jacoby (17), Torri Huske (18), Phoebe Bacon (18), Emma Weyant (19), Regan Smith (19), Kate Douglass (19), Alex Walsh (19, will turn 20 during the Olympic Games), and Jake Mitchell (19). 
ADVERTISEMENT
Article continues below this ad
Jake Mitchell is the sole teenager belonging to the men's team as this division is predominately filled with veterans of the sport. On the other hand, the women's team has a lot to prove as nearly half of the contingency is made up of teenagers. 
Here's a heads up! Watch out for 15-year-old Katie Grimes at the Tokyo Olympics. She will compete in the 800m freestyle, and is touted to be a second-coming of Katie Ledecky! 
ADVERTISEMENT
Article continues below this ad