How USA Swimmer Simone Manuel Battled Depression and 'Overtraining Syndrome' to Reach the Tokyo Olympics 2021
Published 07/13/2021, 11:03 AM EDT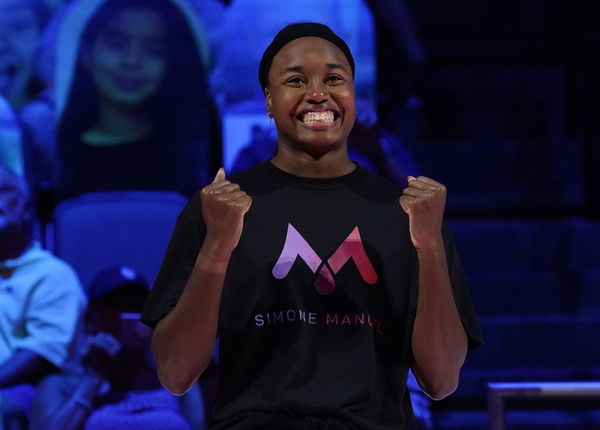 ---
---
Qualifying for the Olympic games is a strenuous task. Athletes will always be willing to go that extra mile to get better at their sport. However, this might burn out the body in the longer run. 24-year-old Simone Manuel is a victim of the 'overtraining syndrome,' but she made a remarkable comeback and is now all set to enter her second Olympics. 
ADVERTISEMENT
Article continues below this ad
What is an overtraining syndrome? Well, the name itself is self-explanatory. Athletes tend to see a decline in performance ever after putting in hours of training. This is due to the fact that the human body sometimes cannot render the optimum performance due to overburdening. 
Simone Manuel won gold in the 100m freestyle at the 2016 Rio Olympics. However, she failed to qualify for the same event in the recently concluded U.S. Olympic trials. 
ADVERTISEMENT
Article continues below this ad
The decline in Manuel's performance was because she was diagnosed with overtraining syndrome. As a result, Manuel was hit with depression, insomnia, and other factors that pulled her performance down.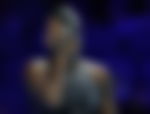 Simone Manuel credits every supporter who helped her pull through the athletic burnout
How often do we see an athlete complain about burnout? Not often, but there are a lot of them suffering from this. Simone Manuel was one among the few to speak out and she was recently asked how opening up to the public helped her recover from the syndrome. 
"I've gotten a lot of support from people," Manuel said. "I've gotten messages from people telling me that they have, you know, experienced overtraining syndrome and maybe didn't know it. And I think it's a conversation that I would obviously love to have in more depth once I'm kind of done with this season, but it's nice to have support from so many, whether they've dealt with overtraining syndrome or not."
ADVERTISEMENT
Article continues below this ad
Right now, Simone Manuel is trying to give rest to her body as much as she can. Healing it with proper sleep and nutrition is as important as physical exercise for the 24-year-old swimmer. Though Manuel did not qualify for the 100m free, she will represent the USA in the 50m freestyle. 
"I think as athletes, we know what it feels like to not perform at your best but know that you're capable of more. I've experienced a lot of support from people who may have not experienced overtraining at all and it's awesome to just kind of have people rally around me and really want the best for me," Manuel added about external support. 
Simone Manuel finished first in the 50m free during the trials and booked a last-minute spot on the US Swimming roster. One could say that it was well deserved and Manuel would be keen on securing a medal come Tokyo Olympics 2021.
ADVERTISEMENT
Article continues below this ad