Tokyo Olympics 2021 Cancels 'Free McDonald's' Tradition for Athletes; US Swimmer Lilly King Voices Displeasure
Published 07/13/2021, 7:11 AM EDT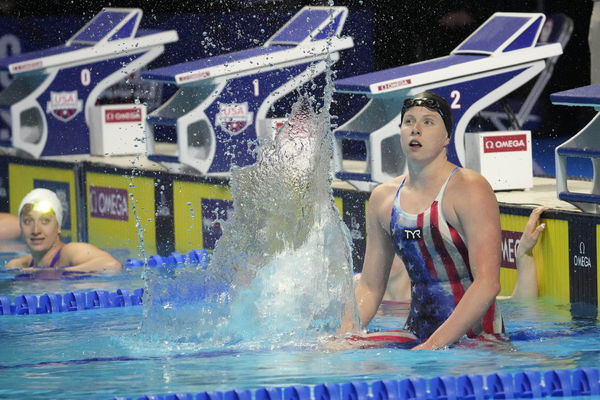 ---
---
The United States swimming team is all set to create an impact at Tokyo Olympics 2021. This year, the women's roster is filled with young talents, but swimmers like Lilly King and Katie Ledecky are making their second and third appearances respectively. In a recent presser, King encountered a question that was right out of proportion, but it shed light on something we all didn't know existed! 
ADVERTISEMENT
Article continues below this ad
24-year-old Lilly King will be appearing in her second Olympic games. She won two gold medals in Rio and her experience will be of large use to some of her younger teammates this year. 
Furthermore, there is one major change that King will have to adapt to at the Tokyo Olympics 2021. 
ADVERTISEMENT
Article continues below this ad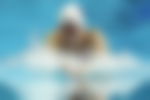 Lilly King just has one concern about Tokyo Olympics 2021
Lilly King did not adapt well to the Brazilian cuisine at the 2016 Rio Olympics. That's when she leveraged the 'free McDonald's' scheme offered by the Olympic committee. Apparently, all Olympic athletes are entitled to free McDonald's food inside the Olympic village.
However, this scheme has been put to a halt for the first time in about 30 years. Tokyo Olympics 2021 will not be giving away free McDonald's food to the athletes. For swimmers like Lilly King, this is a huge disappointment because she literally survived on it during the Rio Olympics.
So how does Lilly King feel about the 'no McDonald's' rule at Tokyo Olympics 2021? 
"I'm definitely a little bit sad," King told reporters. "But I think Simone [Manuel] and I were eating at McDonald's at least once a day in Rio. But part of that was the food in the village wasn't really super edible. I think that was part of the reason we were eating so much McDonald's. But yeah, I'm a little sad."
ADVERTISEMENT
Article continues below this ad
"But I think it's it's part of the evolution of my food journey to not having McDonald's in this meet. So I think I think I'll be alright," she added. 
King revealed the primary reason for her McDonald's addiction during the 2016 Rio Olympics. While it did not have a lot to do with her cravings for burgers, the food at the Olympic village failed to suit her taste.
ADVERTISEMENT
Article continues below this ad
Trending Stories