What Are the Swimming Events That Will Be Held at Tokyo Olympics 2021?
Published 06/23/2021, 5:44 AM EDT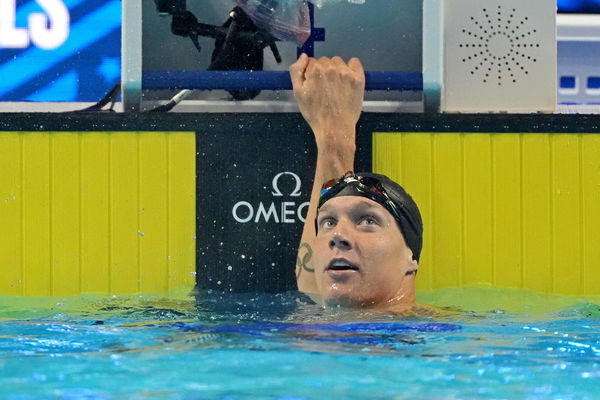 ---
---
The Olympic games always generate a different kind of energy. Likewise, the Tokyo Olympics 2021 is right around the corner and it has already garnered the interest of fans all over the world. Especially in the swimming area, as it is the second-largest sport in the Olympics in terms of the total number of events. 
ADVERTISEMENT
Article continues below this ad
Why is there a lot of buzz around swimming? Well, it is a sport that demands an insane fitness level from athletes and endurance from the athletes. Yet, we see a lot of competition in the sport, and a few swimmers have established themselves as eternal icons. 
Swimming has been a part of every modern Olympics. It holds an important position in the summer games and one can witness a breakout star emerge on the pool after almost every edition. 
ADVERTISEMENT
Article continues below this ad
Not every swimmer can participate in all the events. There are various disciplines in swimming, just like track & field events. 
The swimming competition at the Tokyo Olympics will begin on July 24 and will run through August 5. Swimming at the Tokyo Olympics 2021 will see 37 events held, split across the men's and women's competitions.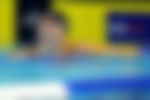 Complete breakdown of Swimming events at Tokyo Olympics 2021
So there are a total of 37 events that will be held at Tokyo Olympics 2021 when it comes to swimming. This sport is right behind track & field as the second-largest sport in the Summer Olympics, and the 37 events are spilt evenly among each gender (18 each for men and women and one mixed). 
Freestyle: 50, 100, 200, 400, 800, and 1,500;
Backstroke: 100 and 200;
Breaststroke: 100 and 200;
Butterfly: 100 and 200;
Individual medley: 200 and 400;
Relays: 4×100 free, 4×200 free; 4×100 medley (men's, women's, and mixed)
Marathon: 10 kilometres
Both men and women have all four strokes assigned to their competitions. Moreover, both genders will race in all six distances in the freestyle discipline (50, 100, 200, 400, 800, and 1500). 
As for the other disciplines (backstroke, breaststroke, and butterfly), both genders will each have 100 and 200-meter races. As for medley races (combination of four different styles), both genders will have the 200 and 400m.
ADVERTISEMENT
Article continues below this ad
There will be a total of seven relay events in swimming. For men and women, it will be the 4×100 freestyle, 4×200 freestyle, and 4×100 medley. The new event on the schedule is the mixed 4×100 medley which will see a mixture of both men and women racing for the gold. 
Finally, the 10-kilometer marathon is the final event on the swimming schedule at the Tokyo Olympics 2021. Just as the name seems, the event is a daunting one. Check out the video below: 
ADVERTISEMENT
Article continues below this ad