On This Day in Formula 1: A Legend is Born and Another Legend Achieves His First Podium
Published 03/21/2020, 7:22 AM EDT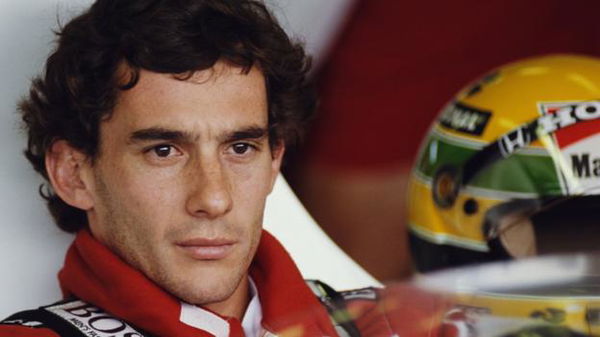 ---
---
With regular races suspended, we decided to look back at some memorable events in Formula 1 history. The 21st of March has two notable events related to Formula 1.
ADVERTISEMENT
Article continues below this ad
Ayrton Senna's birth anniversary
The 21st of March is 3-time Formula one World Champion Ayrton Senna's 60th birth anniversary. The Brazilian was born in 1960.
ADVERTISEMENT
Article continues below this ad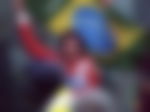 He made his debut in 1984 with the Toleman-Hart constructor. The following year Senna moved to Lotus. Here, he displayed his potential and paved the way for his move to McLaren where he won 3 Drivers Championships and finished runner up to his teammate twice. Fans regard his partnership with Alain Prost as one of the best in the sport's history. 
After 5 years at McLaren, the Brazilian moved to Williams for what was to be a short-lived partnership after Senna passed away in a crash. The 34-year old was leading the San Marino Grand Prix at the time of his death.
This fatality was the second of the Grand Prix weekend. Formula one safety standards improved drastically following this event. There were no on-track driver fatalities for the next 20 years. In 2015, Jules Bianchi succumbed to injuries sustained 9 months after his crash in Japan. 
Jenson Button secures maiden podium.
24-year-old Jenson Button finished 3rd at the 2nd Malaysian Grand Prix in 2004. This was the future World Champion's maiden podium in Formula 1. Button qualified in 6th place in the second race of the 2004 season. The race started in dramatic fashion. All cars were on dry weather tires and rain fell in the second lap causing chaos. 
ADVERTISEMENT
Article continues below this ad
Button held on and was the biggest beneficiary of Kimi Raikkonen's unusually long pitstops. He rose to third which delighted the BAR garage. Moments later when a BAR car pulled off, the garage froze as they were so close to a podium. However, once the car was identified as Takuma Sato's there was relief all over. They couldn't really celebrate as one of their cars would not be able to make it to the chequered flag.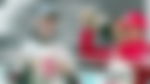 The BAR driver went on to have a breakout season. He secured 9 podiums en route to 3rd place in the season's Drivers Championships. Only the Ferrari's of Michael Schumacher and Rubens Barrichello fared better than Button that year. 
ADVERTISEMENT
Article continues below this ad