One Big 4 Record That Dominic Thiem Can Break This Year
Published 01/07/2021, 2:30 PM EST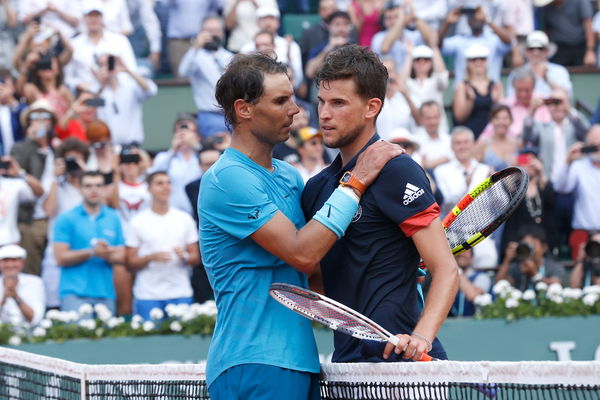 ---
---
Dominic Thiem has really hit his strides in 2020. And now going into 2021, he is on the cusp of breaking the monopoly of the famed 'Big four' of Roger Federer, Rafael Nadal, Novak Djokovic, and Andy Murray. In fact, in 2021, he might break an age-old record set by the Big four.
ADVERTISEMENT
Article continues below this ad
Since the early 2000s, the ATP rankings have been dominated by Federer, Nadal, Djokovic, and Murray. Since 2005 they have occupied the top two spots of the ATP rankings. Andy Roddick was the last player to be in the top two other than the big four in 2004.
So, Thiem could be in the top two of the ATP rankings in 2021, thus becoming the first player other than the big four to be ranked in the top two spots since 2004.
ADVERTISEMENT
Article continues below this ad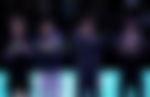 When can Dominic Thiem go past Rafael Nadal at the ATP Rankings?
Currently, Djokovic is World No.1 with 12030 points. Nadal is second with 9850 points. Thiem sits third with 9125 points. Thiem has a very realistic chance of jumping Nadal for the second spot.
The difference between the two players at the start of the 2021 season is 725 points. So the earliest Thiem could jump Nadal is if he wins the Australian Open 2021. For this stipulation to happen, Nadal shouldn't reach the semifinals of the Aussie Open.
If the Spaniard does the semifinals, then he denies Thiem a chance to claim the World No.2 spot at Australia. Though Thiem will have a lot of opportunities in other quarters of 2021.
Thiem is 725 points behind Nadal so an Australian Open triumph would earn him 800 more points on top of 1200 earned in 2020. But it also depends on Nadal's points as well.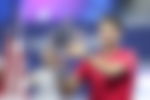 Where else could Thiem have a chance to topple Nadal from the World No.2 spot?
ADVERTISEMENT
Article continues below this ad
If the ranking freeze is removed, then Nadal will have to defend 2000 points at two Grand Slams. Whereas, Thiem will defend 2000 points at one Grand Slam. Further, Nadal defends more points at the ATP Masters 1000 tournaments whereas Thiem has to defend more at ATP 500 and ATP 250 events. So Nadal has a slightly tougher challenge than Thiem.
Thiem has always expressed his desire to reach the World No.1 spot. Moving to 2nd place would be a huge step forward. Also, it would break an old record that has stood for such a long time and show a change that has been wanted for a long time.
ADVERTISEMENT
Article continues below this ad