Garry Tonon Reveals How Training With Andre Fili and Raymond Daniels Has Prepared Him for Thanh Le
Published 03/11/2022, 6:24 AM EST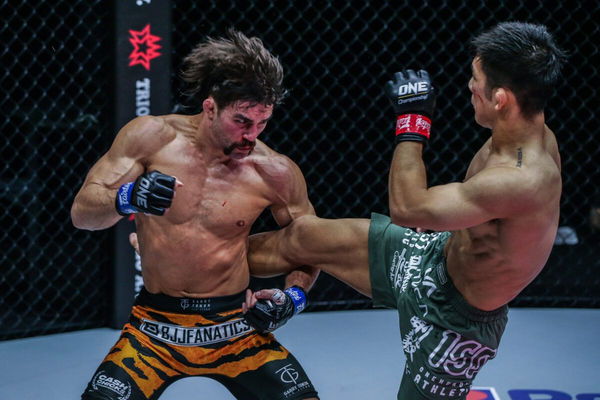 Garry "The Lion Killer" Tonon is looking to reach the pinnacle of his mixed martial arts career by capturing the ONE Featherweight World Championship against the champion Thanh Le at ONE: LIGHTS OUT on March 11.
ADVERTISEMENT
Article continues below this ad
Tonon, a Team Renzo Gracie and Evolve representative, is confident in his striking abilities against the taekwondo specialist Le. Consequently, the Jiujitsu world champion brought specialist training partners to take on the concussive counter-striking of Le.
ADVERTISEMENT
Article continues below this ad
Tonon detailed his training for Thanh Le; While mentioning his training partners, including the UFC fighter Andre Fili, Tonon also revealed that he got the opportunity to spar with the flashy kickboxer Raymond Daniels. Besides, he remembers the training session with Daniels for a special reason.
"I got a nice spinning sidekick to the liver, which was awesome during sparring. Some sparring sessions are better than others," said Tonon.
Though the New Jersey native has brought different training partners, he knows the fight would be different.
"Of course, just like Thanh mentioned, it's never quite a perfect replication of the person you're gonna fight, but yeah, we did our best," he added.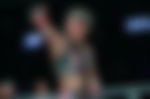 This fight is a classic example of the striker vs the grappler battle. Thus, both the fighters will look to keep the fight in their domain and secure the win.
Fight breakdown: Thanh Le vs. Garry Tonon
Since both fighters are specialists at what they do, the recipe for their success is not a secret. Thanh Le would look to stay outside as Tonon presents threats in the close range. Le has a very effective counter game, which would come in handy, in case Tonon shoots a reckless takedown.
ADVERTISEMENT
Article continues below this ad
Important to note that Lee has stated he is not looking to test his ground skills with the multi-time Jiujitsu world champion. Thus, Le might not pounce on the ground-and-pound opportunity and look for stand up, in case Tonon pulls guard, aiming for the leg locks.
In conclusion, distance management and cage control will be the key for both fighters. Whoever will be able to dictate where the fight takes place is going to get their hand raised at ONE: LIGHTS OUT.
ADVERTISEMENT
Article continues below this ad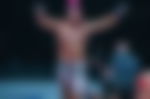 Who do you think will leave the Singapore Indoor Stadium as the ONE Featherweight World Champion? Let us know your thoughts in the comments.