"He Doesn't Bring Anything Really Special" – Despite Respecting Anatoly Malykhin's Brutal Striking Reinier De Ridder Is Confident About a Victory
Published 11/28/2022, 4:30 AM EST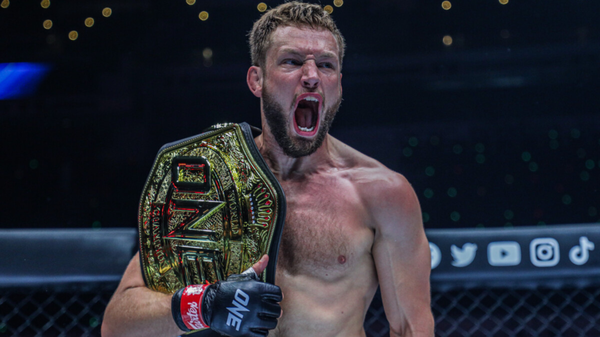 Reinier "The Dutch Knight" De Ridder faces the biggest test of his 16-fight MMA career, but he seems undisturbed by what his foe brings to the Circle. The two-division World Champion puts his ONE Light Heavyweight World Title on the line versus Anatoly "Sladkiy" Malykhin in the main event of ONE on Prime Video 5 this Friday, December 2.
ADVERTISEMENT
Article continues below this ad
Their showdown will give de Ridder a massive opportunity to test the ONE Interim Heavyweight World Champion's credentials as he eyes a third gold in ONE.
ADVERTISEMENT
Article continues below this ad
Reiner De Ridder doesn't see anything special within Anatoly Malykhin
Malykhin seems to have the size, power, and wrestling skills to hand "The Dutch Knight" his first career defeat. But de Ridder believes nothing his rival does will surprise him when they lock horns inside the Mall of Asia Arena in Manila, Philippines.
"[Malykhin is] stocky. Of course, he is a lot shorter than I am. He will be a bit bulkier than I am, a bit heavier. But to be honest, he doesn't bring anything special there in the wrestling department," the 32-year-old said.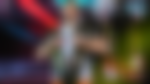 "We've seen in previous fights that he has a decent double. But I don't really see him stopping anything else." However, the Combat Brothers athlete admits he will not entirely underestimate Malykhin.
De Ridder knows the Russian has used his enormous striking power to notch up a perfect 11-0 career. Besides, he sees Malykhin's build being a problem when the two contest in the grappling department.
De Ridder is ready for Anatoly Malykhin both on the ground and feet
ADVERTISEMENT
Article continues below this ad
"[The weight disparity will] be noticeable. But it will feel like I'm the bigger guy because I'm the taller, lankier guy," he stated.
"I'll be stronger in the clinch, so it doesn't really factor into it. But of course, every guy is more open to certain moves, and he'll be open to certain takedowns more than he is open to different ones. And I'll adjust accordingly."
ADVERTISEMENT
Article continues below this ad
Still, he believes he can negate any advantage on the Russian's end and use his grappling prowess to pull away from the interim heavyweight king. Even if things don't go according to plan and "The Dutch Knight" is unable to bring the fight to the canvas, he is fully prepared for Malykhin's dangerous knockout power when they meet this Friday.
"Well, as I said, he is dangerous, so I really need to watch everything and be very sharp. But he's not special. He has a hard right hand. He needs a little bit of space to leap in with a large, loopy right hand, which he catches people with pretty often," he said.