'I Have Proven Myself'- Ok Rae Yoon Compares Christian Lee to Previous Foes Eddie Alvarez, Marat Gafurov
Published 09/23/2021, 8:30 AM EDT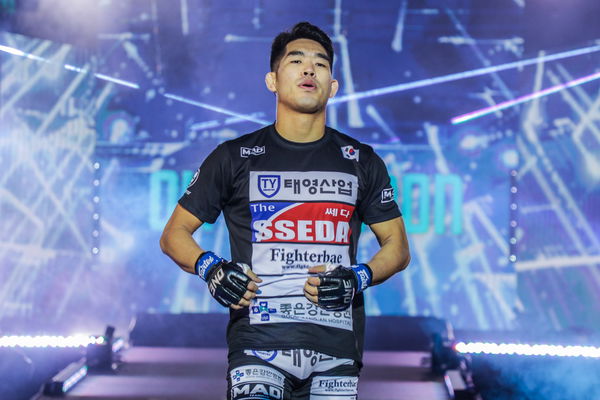 ---
---
Ok Rae Yoon wasn't supposed to be in this position.
ADVERTISEMENT
Article continues below this ad
A former regional lightweight champion, Ok entered the Circle as an able-bodied contender to elite opponents such as Eddie Alvarez and Marat Gafurov, but was never expected to come out on top.
Yet in the South Korean fighter's mind, he knew he was just as capable of working his way up to a world title shot, and be counted among the many legitimate threats to ONE Lightweight World Champion Christian Lee's world title reign.
ADVERTISEMENT
Article continues below this ad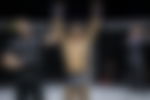 "You know, I'm not really sure about that, that I'm not supposed to win because it's two athletes in that Circle competing. We both have certain percentages to win, right? I don't think I really get that," Ok said, in reaction to people doubting him against Gafurov and Alvarez.
Ok pointed out that fans only doubted him because he had never fought against a big name prior to crossing paths with Gafurov earlier this year.
Of course, the South Korean ended up beating the Russian former featherweight titleholder, and then did the same thing to Alvarez just two weeks later. The two massive victories effectively earned Ok the #3-ranking in the lightweight division, and a date opposite the division's champion in Lee.
Ok is now scheduled to challenge Lee for the ONE Lightweight World Title in the main event of ONE: Revolution, which broadcasts live from the Singapore Indoor Stadium this Friday, September 24.
"Probably many people haven't gotten the chance to know about me yet, but I was able to show them who I was with my performance and I was able to let my name be known with that," he said.
"So I think that I have proven myself."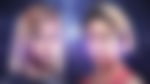 Ok Rae Yoon: Can he stand up to the task?
Nevertheless, Ok enters this fight, a massive underdog, once again. But he also feels he has grown accustomed to this status, and the pressure is squarely removed from his shoulders.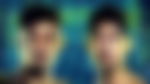 "So far, everything's the same. I know this is the biggest bout of my career, this is the most important bout of my career, but I'm trying not to think about it. I'll just do what I'm supposed to do and compete as I planned and how I trained," Ok said.
ADVERTISEMENT
Article continues below this ad
Make no mistake about it, Ok has a gargantuan task to complete against Lee. The 23-year-old Singaporean star out of Hawaii, USA, is widely considered one of the best lightweights on the planet. In fact, Ok is the only remaining fighter in the lightweight top five that Lee hasn't faced in the Circle and beaten.
Ok understands that Lee is unlike any opponent he has fought before, and has prepared himself accordingly. Nevertheless, the South Korean sees himself walking out of the Singapore Indoor Stadium with ONE Championship gold around his waist.
ADVERTISEMENT
Article continues below this ad
"That's how I'm envisioning it. I'm envisioning it just like how I left the arena in my previous two bouts, but it's just that a belt is [on the line now]. It's the exact way I'm going to exit the arena," Ok said.