"I'll Win This Fight by Rear-Naked Choke" – Muay Thai Phenom and MMA Debutant Nat 'Wondergirl' Jaroonsak Predicts a Finish Against ONE 157 Opponent Zeba Bano
Published 05/06/2022, 2:04 AM EDT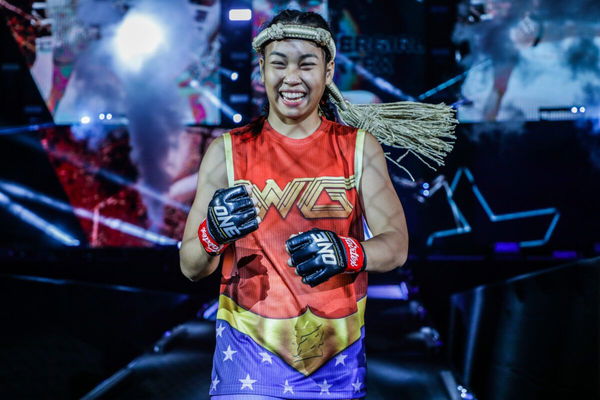 Nat "Wondergirl" Jaroonsak will take a short detour from Muay Thai to compete in MMA at ONE 157: Petchmorakot vs. Vienot on Friday, 20 May.
ADVERTISEMENT
Article continues below this ad
And the two-time Thailand National Muay Thai Champion seems confident that her ground game will get her past Indian star Zeba "Fighting Queen" Bano when they clash in a strawweight contest inside the Singapore Indoor Stadium. 
ADVERTISEMENT
Article continues below this ad
"I'll win this fight by rear-naked choke in the second or third round," she confidently said.
The 23-year-old's main pillar of strength may lie in her expertise in "the art of eight limbs", but the fighter known as "Wondergirl" has also been honing her craft on the ground, particularly Brazilian Jiu-Jitsu and wrestling, over the past couple of years.
Nat has even won a couple of local BJJ tournaments in Thailand to prove that she is just as good on the canvas as she is in the stand-up department.
 

View this post on Instagram

 
"I have confidence in my striking, so she's going to be aware of my strikes, for sure. But as I said, I've been training in MMA for two years, and I don't have just striking. I know how to submit," the Marrok Force standout offered.
Though she remains confident that she could hang with Bano on the canvas, "Wondergirl" would not entirely rule out a possibility of an interesting striking tango between the pair.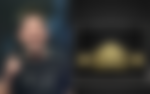 Her rival, after all, has four knockouts to her name, and because of that, Nat feels like she would not look past Bano's crunching power in her fists.
"I am a Muay Thai professional fighter. And, of course, my striking [includes] everything in Muay Thai – elbows, knees, clinch, head kicks, low kicks, even teeps. If I'm her coach, I would find a way to take me down," she said.
"Wondergirl" is not eyeing Xiong Jing Nan with a win at ONE 157
Regardless of how the match will unfold on 20 May, the Bangkok native wants to ensure she showcases her all-around arsenal to fans across the globe.
ADVERTISEMENT
Article continues below this ad
 

View this post on Instagram

 
She does not plan to immediately rush her way to the top, but she points out that a slow and steady ascend towards Xiong Jing Nan's ONE Strawweight World Title will be the perfect way to progressively up her experience and skill set.
ADVERTISEMENT
Article continues below this ad
"I'm not rushing. I just turned 23 and still have a lot of time to work on and improve my skills. But if ONE wants to give me a strong opponent, then that's fine. I respect ONE's opinions and matchmaking. I'll fight anyone they want to give me," Nat said.