Marat Gafurov, Sage Northcutt and Others Who Could Potentially Dethrone Christian Lee
Published 09/23/2021, 6:30 AM EDT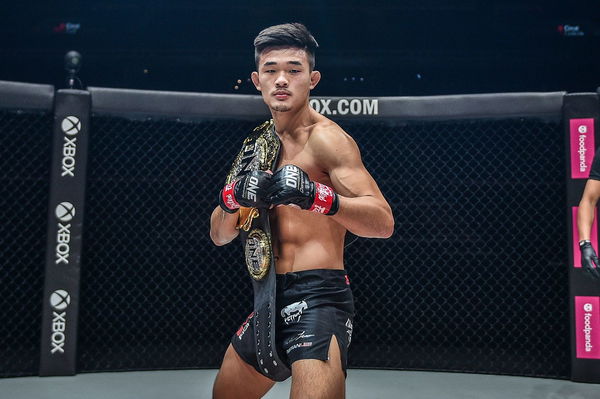 ---
---
Reigning ONE Lightweight World Champion Christian "The Warrior" Lee is on the verge of accomplishing a rare feat, especially at the highest level of competition.
ADVERTISEMENT
Article continues below this ad
If he beats
#3-ranked lightweight contender Ok Rae Yoon
this Friday, September 24, in the main event of
ONE: Revolution
, Lee will have cleared out his entire division's top five, leaving no viable option left to challenge his throne.
Doing so would also back up Lee's claim that he's the best lightweight in the world, bar none.
But while the reigning king has laid waste to the division's upper echelon, ONE's 170-pound weight class is stacked with talent, and there's no shortage of dangerous fighters who could rise from the rubble.
With that in mind, Lee shared his thoughts on a handful of skilled lightweights he's yet to face in the Circle.
ADVERTISEMENT
Article continues below this ad
Marat "Cobra" Gafurov
Gafurov is the former ONE Featherweight World Champion and was ranked #5 at lightweight before Ok beat him in April. Despite the recent setback, the Russian veteran remains a threat at lightweight, and he proved that with a one-sided victory over Lowen Tynanes in December.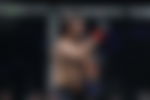 "I think Marat was a very dominant featherweight champion, and you know, since moving up to lightweight, he hasn't had the same success he had in featherweight. But he's still a very dangerous fighter," Lee said.
"He really didn't have the best matchup in terms of Ok Rae Yoon. [Ok] had the perfect style to counter Marat's game … he had a good style to counter his game also. "I still think that he's a dangerous opponent. But you know, I think he had a bit better success when he was a featherweight."
Eduard "Landslide" Folayang
Folayang enjoyed two reigns as the ONE Lightweight World Champion, but due to his recent skid, many fans and pundits believe his best days are behind him. Still, Lee considers the 37-year-old Filipino warrior to be a savvy veteran who's capable of making another run at the top.
"You know, Eduard Folayang, he's another great fighter. He did a great job of winning the lightweight belt. I saw that he defended it as well, and he's still another top lightweight," Lee said.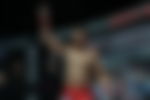 "I don't want to put anything past him. Lately, he's been on a string of losses, and really he's been fighting for so many years. He's going to go through so many ups and downs. I'm not going to put anything past him.
"He could definitely work his way back up to the top, but you know, when you've been fighting for so long, it's only natural to have some highs and have some lows."
Lowen Tynanes
The highly regarded Tynanes was previously ranked #5 in the lightweight division. But his arduous battle with an autoimmune condition called spondyloarthritis kept him sidelined for an extended period.
The American returned to the Circle last December against Gafurov, but he clearly wasn't at full strength and lost a close split decision.
"I think that Lowen is a great fighter. He was undefeated until he fought Marat Gafurov. That fight ended in a very close decision. I think that fight could have gone either way. Since then, I haven't seen him compete," Lee said.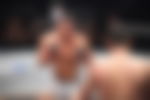 "Definitely, he's got a good record and I think he's just a few big wins away from being back in that top five list, so he's definitely a good fighter in the lightweight division."
At 30 years of age, Tynanes' window of opportunity is closing quickly. But if it happens, a meeting with fellow Hawaiian Lee would certainly make for an epic encounter.
"Super" Sage Northcutt
After suffering debilitating injuries in a knockout loss to Cosmo Alexandre in his ONE debut, Northcutt has been kept on the shelf since May of 2019. The American upstart tried to make a comeback earlier this year, but his tough experience after contracting COVID-19 prevented a return.
Northcutt initially said he would move down to featherweight when he comes back. But fans noted that recent pictures of the American star online have him looking absolutely swole, causing Lee to believe that Northcutt could be a better fit in his original class.
ADVERTISEMENT
Article continues below this ad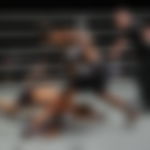 "I think lightweight would probably be a good division for Sage. I think early in his career he was fighting at lightweight and so probably this would be more of his natural division," Lee said.
"We've only seen Sage fight once so far in ONE Championship, so once he starts competing regularly, then we'll get to see his true skill set."
ADVERTISEMENT
Article continues below this ad
Needless to say, Lee is excited for Northcutt's return to the Circle and can't wait to see what the future holds for the 25-year-old rising star.