"That Leg Is Forever Done"- Fans React After Gruesome Details of Mikey Musumeci's Damage to His Opponent Is Revealed
Published 01/18/2023, 2:41 AM EST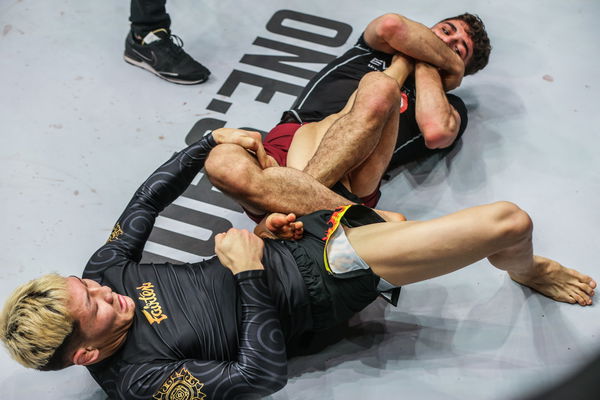 Wild scenes abounded as ONE Fight Night 6 came to a close. The first ONE Championship event of the year provided a solid start. The fans were treated to some of the most stunning fights and incredible triumphs last Sunday. But there was also one particular fight that, to put it mildly, left everyone unsettled: The championship match between Mikey Musumeci and Gantumur Bayanduuren at flyweight. This 10-minute brutal match between the 'Darth Rigatoni' and the Mongolian fighter resulted in a gruesome outcome for the latter. As a result of the fight, Bayanduuren shattered his ankle and sustained gravely crippling injuries such as torn ACL, MCL, and meniscus. Moreover, Musumeci offered his breakdown of the incident on his Instagram and the fans are calling it an end for Bayanduuren.
ADVERTISEMENT
Article continues below this ad
Along with giving his breakdown on the happening, Mikey Musumeci also offered a piece of advice to avoid such disasters. In his post, he strongly indicated that there is no point in holding off on tapping if the odds aren't in your favor. And in the fight business, your body is the instrument that drives your job. Hence, making such decisions, which are more emotionally charged than logic, can be quite damaging.
ADVERTISEMENT
Article continues below this ad
Responding to this, the fans put out their thoughts on the same. They second the notion of what the reigning flyweight champion has to say. Furthermore, the question as to why anyone wouldn't tap out in such situations clearly invites career-ending outcomes.
 

View this post on Instagram

 
In his breakdown post, the 26-year-old wrote that it was the "most disgusting feeling ever" to feel his "knee rip like cardboard." However, he feels that his opponent could have easily prevented this by merely tapping out in time.
Fans agree with Mikey Musumeci
Here's what the fans have to say upon witnessing this disturbing moment:
"Was disturbing to watch what happened to this dude's knee. I don't understand the mentality of not tapping"
"How many tendons did he tear in that match?"
"Like DJ said "imma tap immediately I still wanna walk""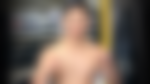 "He will never be okay again! That leg is forever done.."
"Potential career ending decision, just tap and come back to compete again."
ADVERTISEMENT
Article continues below this ad
"I was traumatized watching it"
"He should had tapped. Ortho for at lease a year"
All the reactions indicated one simple message. A question, as a matter of fact: Why Gantumur Bayanduuren persisted while his condition blatantly signaled the impending arrival of grave injuries?
ADVERTISEMENT
Article continues below this ad
It is difficult to witness such things. And especially in the fight business, where such incidents are frequent, the fighters must make decisions that prioritize their safety is what fans felt.