"When Does a Champion Be Able To Get What's Due to Him?" – Demetrious Johnson Reveals UFCs Tactics to Severely Under Pay Champions
Published 01/19/2023, 5:23 AM EST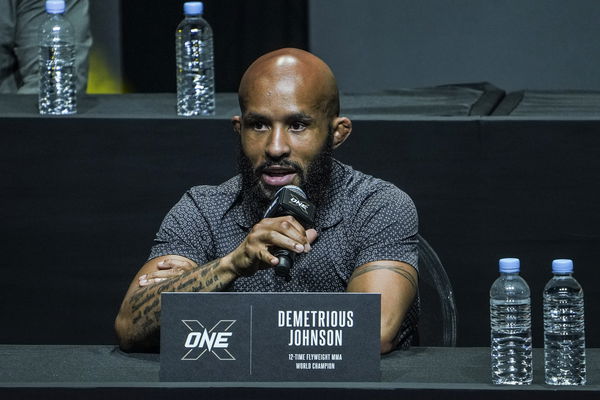 Demetrious Johnson is a household name in the world of MMA. The 36-year-old had a glorious run with the UFC prior to his signing into the Asia-based global MMA promotion, ONE Championship. Johnson held the UFC Flyweight Championship for over an insane 6 years with 13 consecutive title defenses to his name. Currently, 'Mighty Mouse' reigns in the Flyweight Division of ONE and is one of the most noted faces there as well. The history of Johnson's feud with the UFC authorities is also a well-known fact in the MMA community.
The current ONE Flyweight Champion had been in multiple disputes with the UFC and Dana White regarding his contract. He has also accused the UFC multiple times of undervaluing him as a champion, even when he was the best pound-for-pound fighter in the promotion. Recently, 'Mighty Mouse' took one more jibe at the UFC on his Twitch Livestream talking about how the UFC underpaid him during his tenure in the company.
ADVERTISEMENT
Article continues below this ad
Demetrious Johnson received a lot less than what he was worth
Johnson went nonchalant in his live stream and broke down the exact figures that he received while he fought for the UFC. 'Mighty Mouse' narrated, "When I fought Dominick Cruz (for the bantamweight title in 2011), I was on a contract – I think I was fighting for ($14,000 to show) and ($14,000 to win)". Johnson also revealed, "I lost to Dominick Cruz, so I made $14K."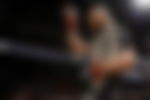 The former UFC Flyweight Champion also described he received an increment in his payment when he fought UFC Bantamweight, Ian McCall, for the second time. "I think I got bumped up to ($20,000) and ($20,000)," revealed 'Mighty Mouse'.
Johnson also described that he finally got a new and suitable contract after achieving the championship of the Flyweight division, but couldn't get PPV points. He was on a Conor McGregor card but did not make money through PPV.
The UFC turned down Demetrious Johnson's quoted payment for his T.J. Dillashaw bout
In one of their abrupt fixtures, the UFC scheduled a fight between 'Mighty Mouse' and the former UFC Bantamweight champion, T.J. Dillashaw. The fixture gained massive attention, and the UFC was desperate to get it finalized. But the UFC still turned down the amount quoted by 'DJ' as his payment.
ADVERTISEMENT
Article continues below this ad
Mighty Mouse mentioned, "When they tried to stiffarm me to fight T.J. Dillashaw, I was like, 'Yeah, pay me a f*cking million dollars and I'll do it. …' They never wanted to do that."
The current ONE Flyweight king's UFC tenure also made him raise questions about his use of being a UFC champion. He stated, "When does a champion have leverage? When does a champion be able to get what's due to him?".
ADVERTISEMENT
Article continues below this ad
It's pertinent to note that Johnson's jibe at the UFC came just after the UFC released their reigning Heavyweight Champion, Francis Ngannou. 'The Predator' had also been vocal about the UFC's unamicable pay structure.
A lot of fans might view Johnson's statements as an effort to stand by another fighter who was subjected to a somewhat similar fate. Do you agree with Demetrious Johnson about the UFC underpaying many of its fighters?