"One in Texas and One in Nevada"- Valkyrae Talks About Buying Houses and Her Moving Plans
Published 05/07/2021, 9:01 AM EDT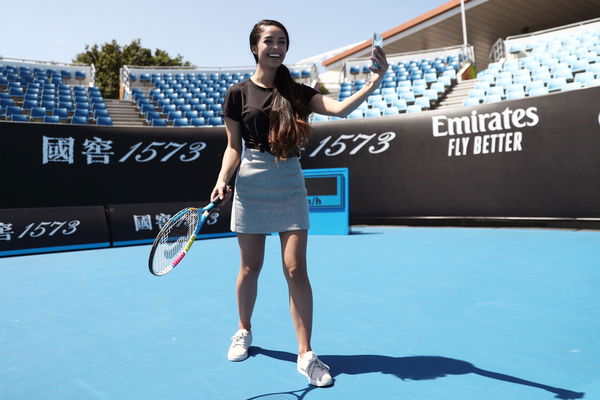 ---
---
100 Thieves co-owner Rachel "Valkyrae" Hofstetter has been shattering the glass ceiling across the board. The content creator is en route to make it to the Forbes '30 Under 30′ list and has a lot of success in store for her. Clearly, she has a lot of money pouring in from all her affiliations and stream earnings.
ADVERTISEMENT
Article continues below this ad
Going forward in her career, Valkyrae has decided to live independently. Leaving her roommates behind as she embarks on a new journey, Rae stands at a crossroads. She is yet to decide where she will be living, and she currently has three options to choose from.
Instead of a lease, Valkyrae is planning to get a place of her own. Therefore, she has to look at the bigger picture and choose a place she sees herself living in, even after a decade. Keeping this in mind, Rae has to choose from Las Vegas, Nevada; LA, California; and Austin, Texas.
ADVERTISEMENT
Article continues below this ad Valkyrae plans to save taxes living in Texas
One of the biggest advantages of living in Texas is the low costs. Whether it's taxes or the price of the properties, everything is cheaper in Texas, as compared to LA or Vegas. Moreover, when Valkyrae was hanging out with Sykkuno and some other friends in Vegas, the Twitch streamer advised her to save 14% in taxes by choosing not to live in LA. Rae also recalled the time when she lived in Austin for a year and enjoyed her time.
"I lived in Austin, Texas for a year with Alexia Raye, I don't know if some of you know that. But it was actually really nice. It felt like a smaller LA, except more trees, and a way funner environment, and I did enjoy living there.
Valkyrae knows very well that she can get a much better and bigger place in Texas at the same cost as she can get in LA. Therefore, she feels strongly against buying a place in LA.
Moving to Vegas would be a smarter business move for Rae
ADVERTISEMENT
Article continues below this ad
Austin is certainly cheaper and financially much more viable, but Valkyrae still has her job as a content creator. While all it takes to do that, is a room and a streaming setup, Rae has additional responsibilities as the co-owner of 100 Thieves. Keeping this in mind, she will have to look for a place closer to the Cash App Compound, situated in LA. To solve this issue, Rae is considering buying two houses.
"Why would I buy one house in LA, when I could buy two houses, one in Texas and one in Nevada?… Las Vegas is only four hours away from LA. So, if I ever need to do a 100 Thieves content or shoots, I can just drive over or a one-hour flight."
Clearly, Valkyrae seems to have it all planned out. However, according to her, it is still a long while before she makes any of the moves she talked about in her recent stream.
ADVERTISEMENT
Article continues below this ad
ALSO READ: From Ninja and xQc to Pokimane and Valkyrae, These Are the Highest Earning Streamers in the World in 2021